This is such a lovely book!! If you're looking for something for your coffee table, or just a nice, calming read for yourself, this one is a great option.
The 1,001 ways to slow down are great – I love how all over the board they are. Some of them made me think, whereas some of them made me chuckle. There are a lot of great ideas – I had to read it with post-it flags to put in by all the things I want to remember to do/think about/try. There are also "Calm Lists" and quotes thrown in throughout, and they fit really well and are lovely content.
The art really makes this book. It really makes you feel like you're in a slow and calm world while you're reading! Here are a couple examples: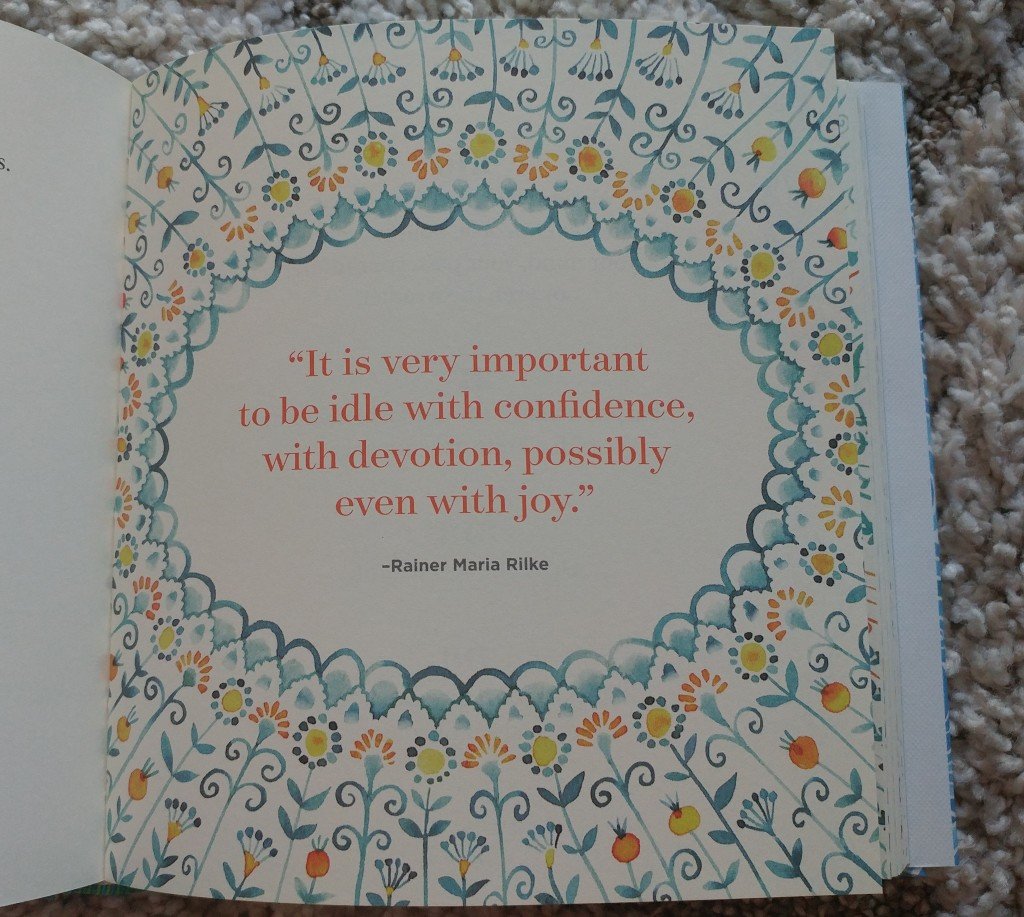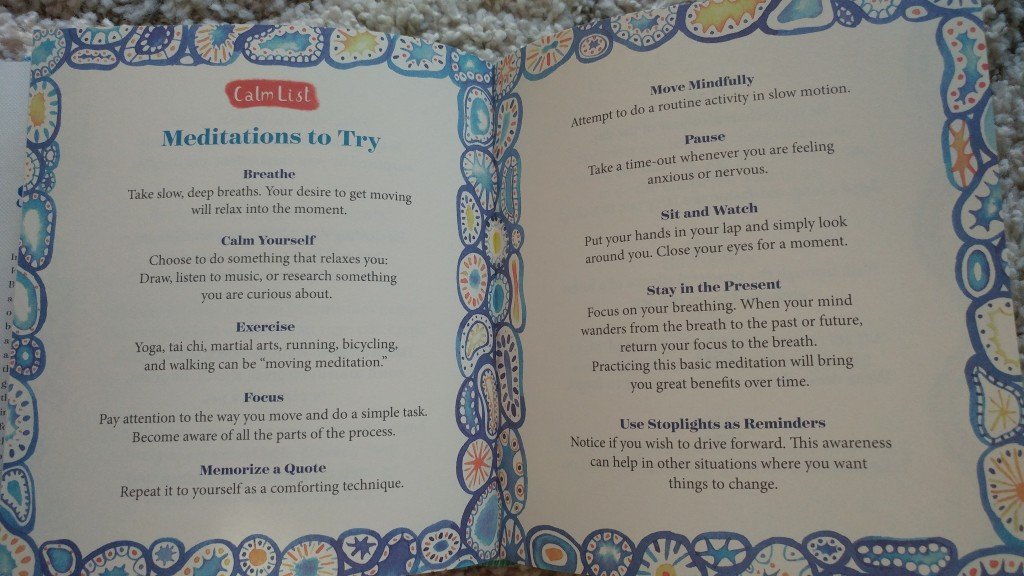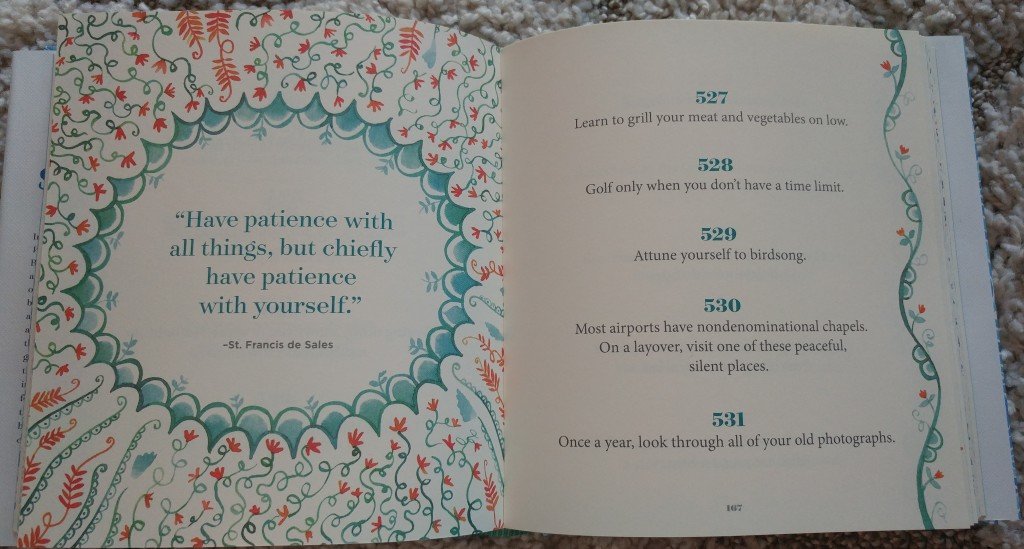 About 1,001 Ways to Slow Down
• Hardcover: 320 pages
• Publisher: National Geographic (March 28, 2017)
This irresistible list book from National Geographic provides lighthearted quick hits of inspiration for those of us who feel overwhelmed—which is to say, all of us. Musings, activity suggestions, and illuminating quotes are paired with whimsical art on themes such as living in the moment, achieving balance, relieving stress, developing patience, and appreciating the world around us. "Slow living" sidebars, such as "Foods to Cook Slowly" and "Things to Do the Old-Fashioned Way," are interspersed throughout the book.
Purchase Links
National Geographic | Amazon | Barnes & Noble
About Barbara Ann Kipfer
Dr. Barbara Ann Kipfer is the author of 14,000 Things to Be Happy About and the Page-a-Day calendars based on it. She has written more than 60 books, including 1,001 Ways to Live Wild, The Order of Things, Self-Meditation, Instant Karma, 8,789 Words of Wisdom, The Wish List, and 4,000 Questions for Getting to Know Anyone and Everyone, and she edited Roget's International Thesaurus. She holds PhDs in linguistics, archaeology, and Buddhist studies. Dr. Kipfer is the Chief Lexicographer of Temnos and has worked for such companies as Answers.com, Ask Jeeves, and Dictionary.com.