It was a cold, cold March in Minnesota — all the better for cozy reading nights, I suppose! The only positive about a colder than average spring so far 😆. As I write this under a cozy plush blanket, there are 60s and even an errant 70 in the forecast for next week 🤞.
A few of us had a good reading month! Check out what we read in March.
Cathy
Days at the Morisaki Bookshop by Satoshi Yagisawa, translated by Eric Ozawa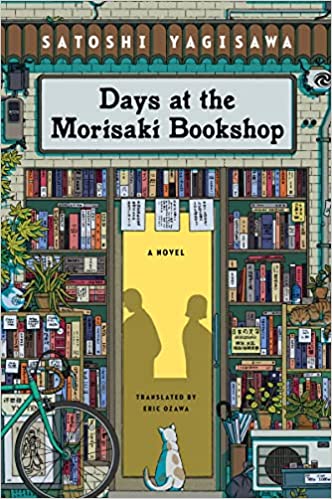 This is four out of five stars for me – I loved this book! Protagonist, Takako, quits her job in the city and moves into her uncle's used bookstore while she heals her broken heart. This book gave me super cosy vibes – the descriptions of the bookstore and cafe frequented by Takako were fantastic 👌 I love books where you feel like you're in the story. I've got a full review coming in April so won't give too much away but I adored this story.
Amazon | Goodreads | Bookshop.org
---
The North Wind by Alexandria Warwick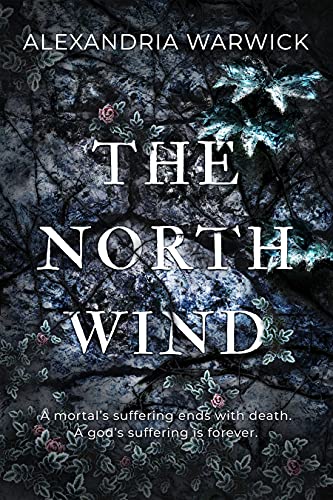 I accidentally signed up for a Kindle Unlimited trial so chose this as my first book. If anyone has any tips about finding the good books on KU, please let me know!
The North Wind is a retelling of Beauty and the Beast/Hades and Persephone but focused on the North Wind (the Frost King from Greek lore). I've read a few retelling of Hades and Persephone and this is probably one of my favourite. There was a good amount of world building and description but the author managed to stay away from overly embellishing the scenery (which I think can be distracting). The story was exciting without having too much going on. And the author has definitely set us up for a sort of sequel (although I think these books are intended to be standalone stories).
Bookshop.org | Amazon | Goodreads
---
Joli
The Covenant of Water by Abraham Verghese
Whew, what a book. This thing took me a full month to read (taking a few breaks to fit other reads in). It's this long, epic family story that was really beautiful and compelling, with these threads running through it that tie disparate stories together. I read it because Cutting for Stone is a book I remember just loving, so I had to read the author's upcoming new release.
In short, it was gorgeous, with characters that I loved and themes of medicine, matriarchs and courageous women, and a country's progress. Want to hear more? Check out my full review of The Covenant of Water.
Bookshop.org | Amazon | Goodreads
---
Murder in Haxford: A Pignon Scorbion Mystery by Rick Bleiweiss
This was a fun diversion for me! Murder in Haxford is somewhat cozy mystery, somewhat a story that reads like a play. The whole time I was reading this, I was imagining it as a play I was watching. The way the characters spoke and mystery solving was over the top. If you read it that way, like a play, it's fun. I did find it different that there were actually two different cases solved in one book, so things went really quickly. That added to the overall quirkiness of it. Fun read!
Bookshop.org | Amazon | Goodreads
---
Before the Coffee Gets Cold by Toshikazu Kawaguchi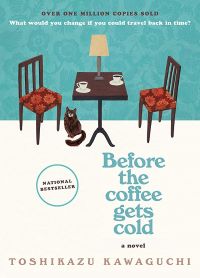 This was such an original story that I really ended up falling in love with. I listened to the audiobook version of Before the Coffee Gets Cold, and I think that helped the story come alive a little bit. I actually read this one for a book club, and the other book club members found the writing/translation to come across a bit dry. When it was read aloud, though, I thought the narrator did a great job of adding some feeling into it.
I had a little bit of a hard time following who was who throughout the book, but that might just be my own failing to really pay attention to names. Overall I really enjoyed the concept of being able to travel back in time, but being confined to one location, not being able to change the future, and having a really limited time. The sentiments behind each story were so beautiful as we watch all the characters learn something about themselves and change their own lives and their own futures. I'm definitely thinking about reading (or listening to) the rest of the books in this series!
Bookshop.org | Amazon | Goodreads
---
Someday, Maybe by Onyi Nwabineli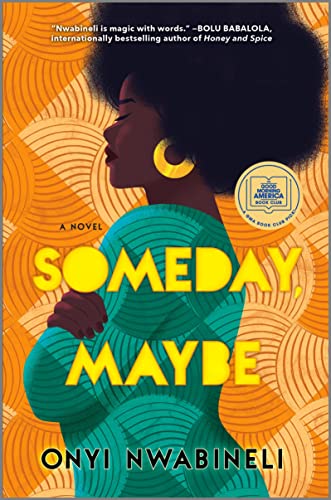 I'm often a big fan of books that really depict grief in a real way, and this one definitely fits that bill. You're there in bed, unshowered, with Eve as she navigates fresh grief. You follow her as she tries (and fails) to go to group therapy, as she flies off to a far away hotel to wallow on her own, and as she has these minute moments of healing. It really is a spectacularly done book, and one I really enjoyed and recommend.
Bookshop.org | Amazon | Goodreads
---
Wild Problems: A Guide to the Decisions That Define Us by Russ Roberts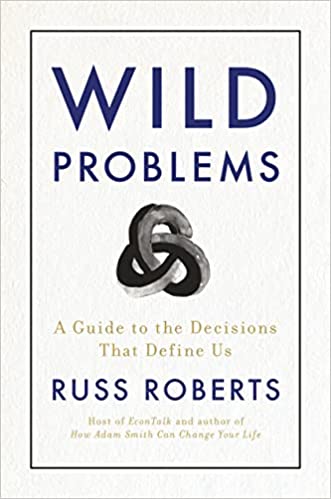 I picked up this book because I read a quote from it in a magazine and really liked it. While I did find some more nuggets of wisdom in the book that I liked, it didn't hit me quite like I was hoping. If you have some big life decisions to make, it could definitely be helpful in providing some insight.
Bookshop.org | Amazon | Goodreads
---
Katie
The Anatomy of Dreams by Chloe Benjamin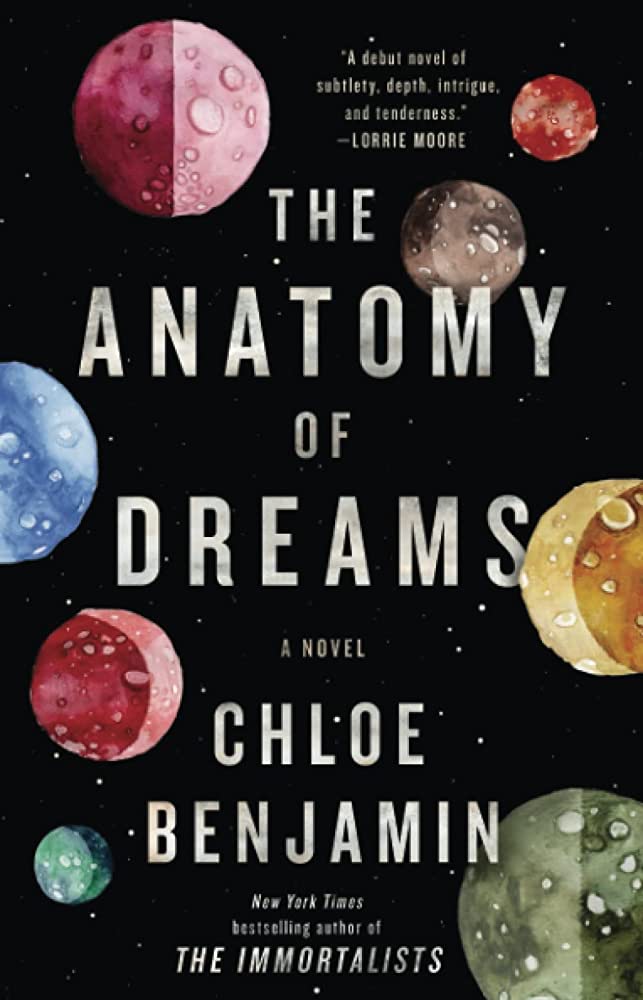 This is the debut novel by the author of The Immortalists. It follows a young couple who are doing controversial dream research with a professor they know from their time at a boarding school.
A big part of my love for this book was that it's set in Madison, WI (where I live) and Benjamin managed to exactly nail the feeling of the city, the campus, and what it's like to be in your early twenties living there. The characterization in this novel and the work Benjamin did to set up the atmosphere were spot on. This book is definitely a little trippy and I know other reviewers are divided on it, but I definitely enjoyed it!
Bookshop.org | Amazon | Goodreads
---
The Sunday Philosophy Club by Alexander McCall Smith
The first book in the Isabel Dalhousie series, this one starts with a man falling from an orchestra balcony to his death, a fall that is witnessed by Isabel and sends her on a quest for answers. The book isn't so much a mystery as a story of Isabel as a character and how this event affects her. Isabel is the editor of a philosophy journal, so we get plenty of musing on philosophy and ethics, as well as introducing side characters in Isabel's life. An enjoyable and cozy read!
Bookshop.org | Amazon | Goodreads
---
That's our list! What did you read in March?