Welcome to our first recap in 2023! How did your reading year start?
Mine started pretty normally – I read 4 books in January, and I average one a week. So, I'm on track! I did have one DNF this month, but not because the book was bad. I just wasn't in the right headspace for darkness and monsters! The book was The Night Ship by Jess Kidd. I think I would have ended up liking it in the end, but it was too much darkness for me at the time.
Anyway, let's dive into some short reviews from three of us here at LQ. If you've read what we read, let us know in the comments!
Cathy
Grey, rainy weather is my favourite for reading (and we had loads of it in January) so I smashed through quite a few books. Some highlights were:
The Shadow of the Wind by Carlos Ruiz Zafón, translated by Lucia Graves
As a young boy, Daniel's father takes him to the Cemetery of Forgotten Books where he finds an enthralling book written by an author who seems to have vanished into thin air.
The whole premise of this book hooked me: a cemetery for books, a mysterious author, and a boy looking for answers. I'm about half way through and it's lived up to my expectations. Graves' translation mirrors Ruiz Zafón's original writing – both are captivating and full of energy.
I think this might be going on to my favourite books list.
Bookshop.org | Amazon | Goodreads
---
Hospital by Han Song, translated by Michael Berry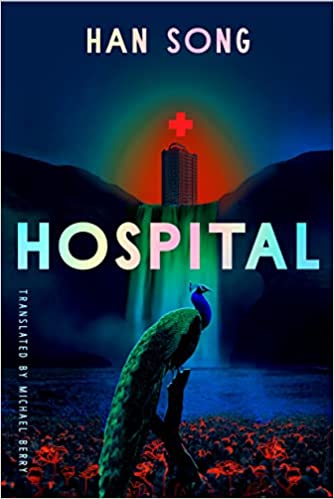 I was lucky enough to get a copy of Hospital thanks to Literary Quicksand (thank you!). This is my first time reading speculative/thriller-esque Chinese sci-fi and it's been interesting. The story is pretty captivating: a man checks into a hotel, falls mysteriously ill, and is quickly whisked away to hospital.
The first few chapters have really highlighted Han Song's ability to set the scene and he's able to move between two different styles of writing without upsetting the reader. I'm able to enjoy the author's work through Berry's translation which, in my opinion, is entertaining and well-written.
I'll have a blog post about this one and my thoughts soon.
Bookshop.org | Amazon | Goodreads
---
Radiance by Grace Draven
Finally! A romantasy story that doesn't start with the main characters hating each other! 😍 I didn't realise how much I needed a romance-fantasy story where the characters have a mutual friendship and respect for one another from the beginning. It made me fall for their romance when it finally did blossom. I loved it!
Grace Draven's writing is superb – lots of evocative adjectives and some unusual medieval nouns that I wasn't familiar with before (thank goodness for the Kindle dictionary function). All in all this one was great, I couldn't recommend it enough.
---
Joli
The London Séance Society by Sarah Penner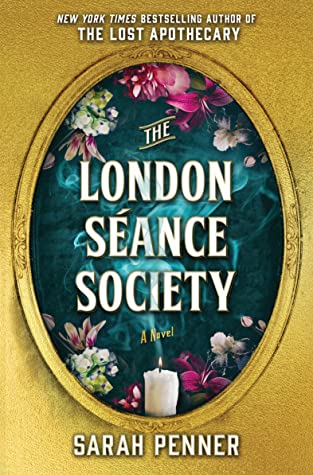 I really, really hate to say it, but…I was a bit disappointed by the Séance Society. I'm definitely not saying it was a total flop, because that's not true at all! It had some really exciting pieces, and a thrilling mystery.
There were some slower bits in this book that made the pacing a little off for me. There was a stretch there were some sort of new reveal was happening at the end of every chapter, but the chapters themselves were too long, and I got tired of the constant reveals. I needed more variety in the structure of the book, I guess.
There were also a couple times where I got so angry at one of the main characters. She does a few things that didn't make sense to me, and didn't fit with her character.
The ending, though? Whew, what a whirlwind! I gave this one 3.5 stars. Read my full review of The London Séance Society here.
Bookshop.org | Amazon | Goodreads
---
The Last Party by Clare Mackintosh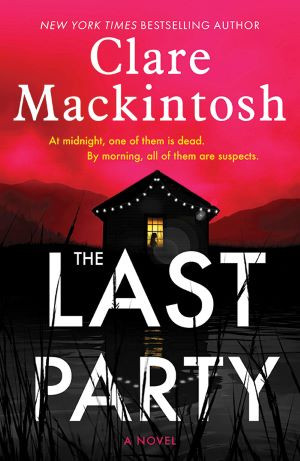 This was the January pick for book club. I like when book club makes me pick up something I wouldn't have on my own, and this one definitely qualifies.
There were a few things about The Last Party that I liked, and some that weren't so awesome. I liked that it was sort of a thriller and detective story mixed together, and that there were some really interesting characters. However, there were SO MANY characters, I had a hard time following along at times.
The mystery part on its own was fun, and I didn't guess the murderer until it was revealed. I didn't love how much the detective was wrapped up in the story, though. She definitely shouldn't have been working the case in the first place!
Overall, it was twisty and fun, but there were some drawbacks.
Bookshop.org | Amazon | Goodreads
---
The River You Touch: Learning the Language of Wonder and Home: Making a Life on Moving Water by Chris Dombrowski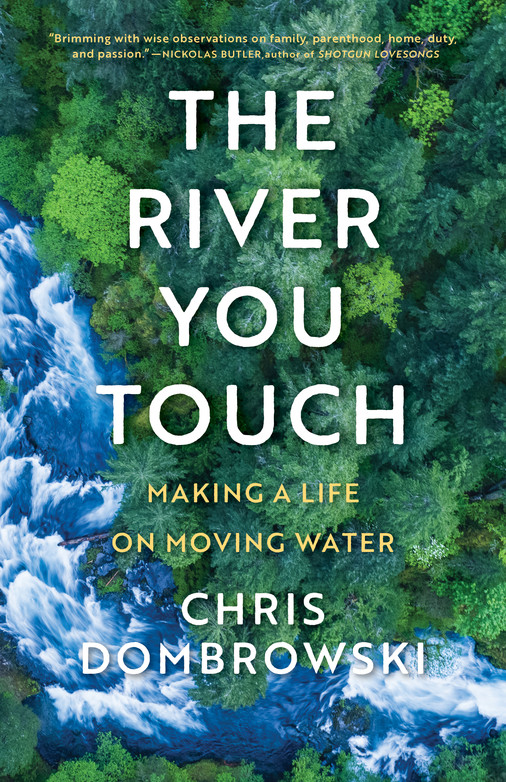 This book was such a chance find for me, and I'm SO glad I stumbled upon it. I found it in a newsletter from my local publisher, Milkweed Editions. They published The Seed Keeper in 2021, which is one of my all-time favorites. The River You Touch had an audiobook that was supposed to be great and there was a snippet to listen to for free, so I tried it out…and fell in love with the language and the calming nature of the reader's voice.
The whole book was pretty much just like that sample, too. It's a gorgeous story about Chris's connection with nature and his family, and what it means to raise a family in connection with nature. There are a lot of stories about being in the wilderness, fishing, guiding, camping…all told by Dombrowski's friend, Jeffrey Foucault. Foucault also lends some pretty guitar music to some of the transitions.
People, if what I've said about this book sounds remotely up your alley, please get this book. As soon as I finished it on audio, I bought a copy for my shelf, and to lend to friends and family. All the stars!
Get The River You Touch for 10% off using code "LQREADS' at Cream & Amber!
Bookshop.org | Amazon | Goodreads
---
Foster by Claire Keegan
Foster is a novella by Claire Keegan, who released a full-length novel at the end of 2021. It's called Small Things Like These, and I had seen it around a few times. I saw somewhere that she had written an award-winning novella that sounded like something I'd love, so I put it on my library hold list. I push my holds back a lot (life of a book blogger 😆), but finally had a little space for a novella.
I'm so glad I picked up Foster. There's so much heart packed into such a short story. It's a coming-of-age story about a young girl who's sent to live with another family (a man and his wife) while her own mother gives birth to another sibling. They don't quite have enough money to live well and attention is spread thin amongst the siblings, so being with the other adults, alone, is a really difference experience for her.
After I finished Foster, I immediately put Small Things Like These on hold at the library!
Bookshop.org | Amazon | Goodreads
---
Katie
A Dangerous Business by Jane Smiley
It's 1851 in Monterey, California and ever since her husband has been killed in a bar fight, Eliza Ripple has been working as a prostitute. While it was not the life she planned, working for Mrs. Parks is better than her marriage was, plus it's given Eliza the kind of independence and financial security few women have. When the bodies of women start being found outside town, Eliza and her best friend Jean team up to find the killer in their midst.
This book wove in threads from the stories of Edgar Allen Poe to Gold Rush-era California and commentary on marriage, sex, and the "dangerous business of being a woman" in perfect ways. Both Eliza and Jean are characters I loved following through this story and would love to read more about and the setting descriptions bring the story to life.
Bookshop.org | Amazon | Goodreads
---
The Bullet That Missed (Thursday Murder Club #3) by Richard Osman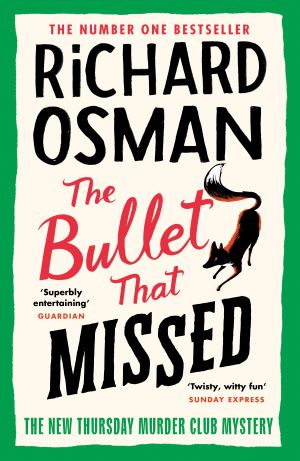 I'd loved the first two books in this series, and was thrilled when my library hold for the third one was ready! In this installment, we find the Murder Club crew investigating the cold case disappearance of a TV reporter about to uncover a scandal, as well as main character Elizabeth facing some very real threats to her own life. Their investigations put them in touch with TV stars, KGB station heads, and former mobsters as they work to solve the case and stay alive. I continue to love these books for their characters, their humor, and their commentary on aging, and can't wait for book four!
Bookshop.org | Amazon | Goodreads
---
What Happened to Rachel Riley by Claire Swinarski
Anna Hunt is the new girl at East Middle School after her family relocates from Chicago to Madison, WI. But even though she just got there, Anna has already picked up on the cold shoulder given to her classmate Rachel Riley by everyone else in their grade. When some digging reveals to her that Rachel used to be part of the popular crowd Anna knows there's something going on. Obsessed with podcasting, Anna decides that a social issues project given to her class is the perfect opportunity to find out: what happened to Rachel Riley?
I LOVED this book. From the scenes with Anna's family to the way it tackles issues of harassment without being preachy and its realistic portrait of being an eighth-grade girl, I thought it was amazing. The references to Madison (where I live) were the cherry on top! This is a must-buy for anyone who works with/gifts books to middle graders and is already hugely popular at my school library
Bookshop.org | Amazon | Goodreads
---
Growing Pangs by Kathryn Ormsbee & Molly Brooks
Based on the author's own experiences, this graphic novel talks about OCD, friendship drama, and family through accessible text and colorful illustrations. I especially liked the depiction of the main character's intrusive thoughts as bees and felt that the book would be a good choice for upper elementary/early middle school students as they navigate the changes those years bring. I didn't necessarily feel that this book had the same depth as some other middle grade, graphic novels I've read that tackle similar topics and at times it seemed like the author tried to cram in too many plotlines; I would have liked some of the subplots to have more depth in their resolution. The main character is also homeschooled, which is a unique perspective to find in a middle-grade book, and her challenges navigating friendships in her homeschool co-op will resonate with kids going through the same. Recommended for fans of the Click series and Awkward.
Bookshop.org | Amazon | Goodreads
---
Sisterhood of Sleuths by Jennifer Chambliss Bertman
Maizy is a middle schooler with a passion for Sherlock Holmes, filmmaking, and hanging out with her best friend (even if they're not as close as they used to be). When a box of Nancy Drew books shows up at her mom's vintage store, Maizy is surprised by both the books and by the fact that the box contains a picture of her Grandma, aka Jacuzzi, whom Maizy thought she knew everything about. Soon, Maizy is trying to uncover the mystery of why Jacuzzi pretends not to recognize the photo, while also dealing with a floundering friendship, making new friends, and learning more about Nancy Drew and the women behind them. This was a fun middle-grade mystery, that mixed in a compelling story with a friendship subplot that middle schoolers will find relatable. I loved the side characters, especially Jacuzzi and Maizy's parents, and the realistic and lovable family scenes between them.
Bookshop.org | Amazon | Goodreads
---
That's our list! What did you read in January?