The Synopsis
Hazel Stillman is a woman of rare independence and limited opportunities. Born with a clubbed foot, Hazel knows marriage is unlikely, so she devotes herself to teaching at a private girls' school.
When her uncle offers Hazel a substantial inheritance if she marries, she is offended. What kind of decent man would marry for her money? But when she learns the school might be sold, she knows she must consider all her options.
Duncan Penhale thrives on order and process. He has no interest in marriage, so when Elliott Mayfield, his guardian's brother, offers him an inheritance if he weds, Duncan finds it intrusive. However, an inheritance means he could purchase a building and run his own accounting firm.
Hazel and Duncan believe they have found a solution to both of their problems: marry one another, claim their inheritances, and then part ways to enjoy their individual paths. But then Uncle Mayfield stipulates that they must first live together as a couple for one year.
Over time, their marriage of convenience becomes much more appealing than they had anticipated. At the end of the full year, will they go their separate ways or could an unlikely marriage have found unsuspecting love?
My Review
Love and Lavender is the latest standalone in the Mayfield Family Romance series, a collection of historical romances involving the members of the Mayfield family. Though I'm not usually a romance reader, I do love historical fiction and was intrigued by the unique sounding characters and circumstances in this novel.
While the "marriage of convenience" may be a common romance trope, I felt that Kilpack's treatment of Hazel and Duncan's relationship put a fresh and interesting spin on the concept! One of my favorite things about this novel was the time the author spent developing the two lead characters and giving them each their own personalities and traits, something not always seen in other romances.
In particular, I appreciated the inclusion of disabled and neurodivergent characters, who are often excluded from romance and particularly from historical romances. Both Hazel and Duncan are allowed to be their own people and rather than either of them being forced into a box in order to become one another's soulmate, they instead grow to appreciate each other's uniqueness and find how their personalities, talents, and challenges can meld together well in a partnership. In a genre that often places more emphasis on the wedding/happily ever after, it was great to see the time put in to demonstrate how Hazel and Duncan work as a team (while still serving up plenty of swooning and romance!).
Overall, I would highly recommend this book to fans of historical romances, reluctant romance readers, and those who love some unique protagonists and want a happy ending with a few obstacles mixed in. I'm so glad I decided to pick this one up to review, and I look forward to reading more Mayfield Family stories in the future!
PURCHASE LINKS
AMAZON | BARNES & NOBLE | BOOK DEPOSITORY | BOOKSHOP | GOODREADS
About the Author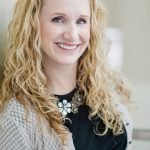 Josi S. Kilpack has written more than thirty novels, a cookbook, and several novellas. She is a four-time Whitney award winner, including Best Novel 2015 for "Lord Fenton's Folly, and has been a Utah Best of State winner for Fiction. Josi loves to bake, sleep, eat, read, travel, and watch TV–none of which she gets to do as much as she would like. She writes contemporary fiction under the pen name Jessica Pack.
Josi has four children and lives in Northern Utah.
WEBSITE | FACEBOOK | TWITTER | INSTAGRAM | GOODREADS