Helloooooo July! This month is coming in hot for us here in Minnesota. Too hot to even enjoy sitting and reading outside! Thank goodness for central air conditioning 😂. Anyway, here's what we're into this week. How about you?
Allison
I'm reading The Immortal Gene by Jonas Saul. It's a crime/thriller novel with a sci-fi twist, which I love. I also picked up a book in the "new fiction" section of my library that I'm excited about. The Which Way Tree is the story of a young woman embarking on a journey to track down a murderous panther through the hills of Texas to avenge her mother's death. It's a great pursuit narrative with a folksy dimension to it.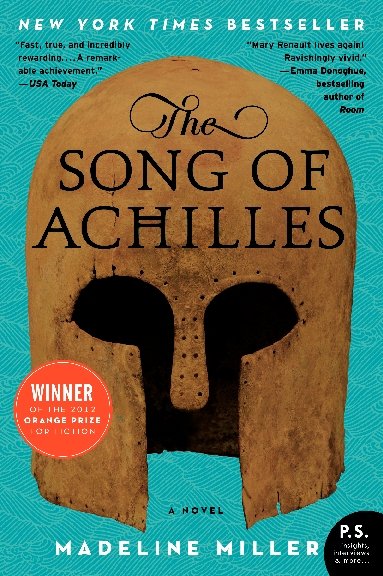 Aubrey
I'm listening to The Song of Achilles by Madeline Miller. I always enjoy books that take place in time periods I don't read much, and this provides a new side to the well-known story of Troy. It's more about the people than the battle 

. Also still working on So Long, Marianne: A Love Story by Kari Hesthamar. I haven't had much time to pick it up lately, but went on a weekend vacay last weekend and got a little reading in.

Caleigh
I'm about to start The Curious Charms of Arthur Pepper for GBC after just having read the last pages of The Tea Girl of Hummingbird Lane last night (it was an enthralling read by the way!). I'm also listening to the audiobook of Educated by Tara Westover. Definitely not for the faint of heart, Educated is Westover's memoir of growing up in an abusive survivalist family in the depths of America's Midwest.
Joli
I'm still skimming Newborn 101: Secrets from Expert Nurses on Preparing and Caring for Your Baby at Home, picking out sections to read that I don't know/need to know more about. Which, in reality, is most of it 😉. I'm also halfway through another memoir, Rudy's Rules for Travel, written by a woman married to a WWII vet who has a drastically different personality and way of travelling than she does. It's a fun read so far! They travelled the world before Google Maps, before whipping out your phone to find out more about a country or place, and when travel to some of those countries was perhaps a bit dangerous.
Rachel
I'm about to start An American Marriage after finishing up Us Against You this weekend. I was delighted when both of these library holds arrived at the same time! Also in the works is my audiobook, When Life Gives You Lululemons. I'm a forever fan of The Devil Wears Prada, so this has been an enjoyable continuation of the series.
Rebecca
I'm still working on my first audiobook, Leaving Time by Jodi Picoult–I find I'm more in the mood to look than to listen lately, but I'm loving the story and discovering how all of the characters' stories are intertwined. Plus, I love elephants, so the fact that it takes place largely in an elephant sanctuary is a real bonus!  I'm also nearing the end of Broken Harbor by Tana French (review to follow soon!). It's one that I put down for a little while because I got distracted reading other things, but it really is excellent. I can't wait to find out what happens!