We can't believe it's already the end of April! Time flies when there are so many good books to read 🙂
Allison
I'm about 50 pages away from finishing The Child by Fiona Barton. I don't read crime novels very often, but this one is turning out to be really good. Next up is Good Morning, Midnight by Lily Brooks-Dalton. I just picked it up from the library and am excited to get into it. I'm also listening to The Nightingale by Kristin Hannah on audiobook when I'm in the car, folding laundry, doing dishes, running on the treadmill, etc. It's fun to multi-task!
Amber
I'm reading Pachinko and listening to Do Androids Dream of Electric Sheep. Just finished Ready Player One, excited to go see the movie!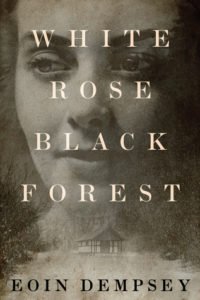 Aubrey
I just finished White Rose, Black Forest by Eoin Dempsey. It started out a bit slow, but I did end up liking it — despite the narration being horrible in the audiobook. I don't know, you kind of get used to it? Currently between books and looking for my next read.
Caleigh
Girly Book Club's selection this month is my current read (Pachinko by Min Jin Lee). I'll be following it up with Everything I Never Told You by Celeste Ng. That's all for right now – I'm waiting on a few audiobooks from the library, and if I finish these 2, I might actually pick something off of my "unread" pile of books at home (I will gladly admit that I am becoming a teensy bit of a book hoarder….)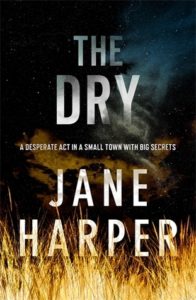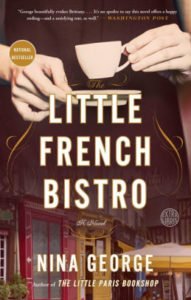 Joli
I just finished The Little French Bistro. I thought it would be a good light, girly break kind of book, but it really was not for me. So, I opened the next Girly Book Club book, The Dry by Jane Harper, hoping it's something I can enjoy more! I hate being let down by books and I hardly ever give up and just put them down. I hate not finishing them. But dang, I just didn't understand where Bistro was going at all!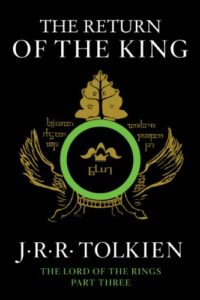 Rachel
Thanks to a business trip this week, I spent four hours on planes and was able to read through most of the third Lord of the Rings book, Return of the King. Admittedly, I'm a little sad to come to the end of the trilogy and leave this world behind! On my Kindle I borrowed The Hating Game from my library. It's an office romance about two coworkers vying for the same job. They say they detest each other, but can't deny a growing attraction. After a lot of fantasy and sci-fi I was ready for a change of pace and this one is a great choice so far.