Here's what we're into this second week of April. What are you reading this week?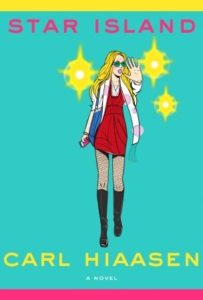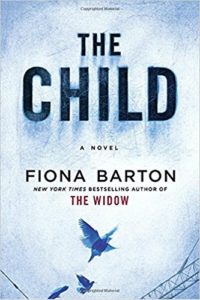 Allison (New LQer!)
I'm super excited to be joining the team at Literary Quicksand! Right now, I'm reading The Glass Castle by Jeanette Walls. I just started it, but it's already sucked me in. To counterbalance the depressing subject matter of The Glass Castle and the bitter cold of Minnesota, I'm listening to Star Island by Carl Hiaasen on audiobook. I'm also about to start The Child by Fiona Barton for my upcoming book club meeting. It's a psychological thriller, so I probably won't be reading this right before bed!
Aubrey
I'm currently listening to the third book in the Red Sparrow trilogy by Jason Matthews. I've enjoyed the character arcs over the three books but am kind of ready to wrap this one up. I also just finished reading In the Woods by Tana French, and have SO MANY THOUGHTS. I don't want to give away any plot points, but there's definitely a lot to discuss with this one.
Caleigh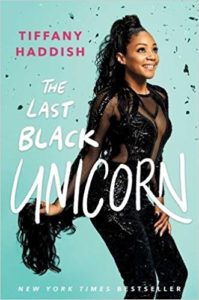 Hey all! I am super excited about my reads right now. I'm on the last 150 pages of Iron Gold, which is the first in a new trilogy by Pierce Brown, following the Red Rising Trilogy. I just got the audiobook for The Last Black Unicorn by Tiffany Haddish as well, so I'm interested to see what such a prominent new comedic figure has to say. Lastly, I have my book tours book next up on my list, and if I have time to sneak in Beartown by Frederik Backman in time for book club on Tuesday, I'll do that too 🙂 Happy reading!!!
Janna
I've been in somewhat of a reading rut lately, so I haven't been reading much. I started Pachinko, but am only on Chapter 3. My mom read it and really liked it so I'm guessing I will too. That's all for me this week.
Joli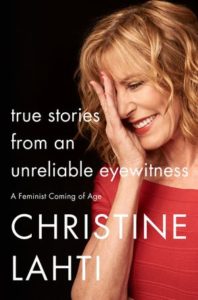 I'm reading Everything I Never Told You by Celeste Ng for a book club I'm in. It's really pulling me in so far, so I'm excited to keep reading and find out what happens. This past weekend I picked up True Stories from an Unreliable Eyewitness by Christine Lahti, and read it pretty much in one day! I'm really glad I split up finishing Pachinko and started Everything I Never Told You with True Stories. It was really a breath of fresh air (it's a memoir) in between these two heavier fiction pieces.
Rachel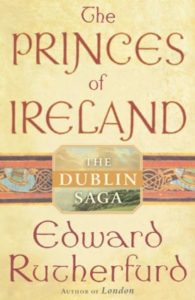 At home I'm working my way through The Princes of Ireland by Edward Rutherfurd. I just started Ender's Game as well. After seeing Ready Player One, I'm eager to dive into this sci fi read. At work, To The Bright Edge of the World is filling my lunch break. I'm not enamored with this one like I was with The Snow Child, but Eowyn Ivey still does a beautiful job describing the Alaskan wilderness. The alternating viewpoints from the husband exploring new territory and the nature loving wife at home are equally enticing.