2017 was a great year for us! We all had a hard time picking out our favorite book(s) of the year, so some of us have chosen multiple. What was your favorite read of the year?
Here's to 2018 being a fabulous year of reading!
Amber
I met my goal of reading 30 books this year! My favorite reads of 2017:
Final Girls by Riley Sager was not the best book to start at a cabin in the middle of the woods, but it was such a thrilling read.
A Gentleman in Moscow by Amor Towles was a beautifully written, russian historical fiction novel that took me forever to read — not because it was hard to get into, but because it was so good I wanted to savor every word.
I run a local book club and we just chose our picks for 2018 that I'm oh so excited for! We're also challenging ourselves to read all of the Harry Potter books (confession: I haven't read any of them yet!) and we'll also be dissecting poetry from Milk & Honey at each book club meetup.
Hooray for more books to read!
Aubrey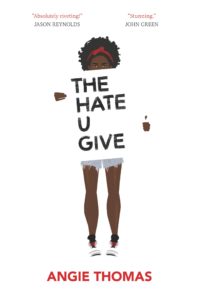 I read a lot of great books this year — 52, to be exact — but my hands-down favorite is The Hate U Give by Angie Thomas. Everyone should read this book. The message, the story, the writing, the characters — everything is top notch. The Hate U Give provides literary commentary on a crucial social issue and is an amazing book with incredible characters. You will think, "Wow, I never thought about it like that before." In addition, the audiobook, narrated by Bahni Turpin, is Audible's book of the year. Turpin truly gives voice to every character, and I can't imagine experiencing this book any other way. For example, there was an instance in the last chapter where a character walked up out of the blue and started talking, and even before the "said x" came, I knew right away who had arrived on the scene. Turpin is dazzling, and this is an amazing audiobook in addition to being an amazing book. Highly recommend!
Becky
Favorite book of 2017 was The Dressmaker's Dowry by Meredith Jaeger. It had stiff competition from The Alice Network by Kate Quinn and The Forbidden Garden by Ellen Herrick, but I think what pushed it to the top was the general well-roundedness of the book. What I mean by that is that I liked the language, I liked the plot, I liked the writing style, I liked the mixed genre, I liked the characters, I liked the setting, I liked the time period, etc. As I noted in my review, it just checked a ton of boxes for me! Top that off with the fact that I found a new author to love, and it pushed me to read more "split narrative" style books such as The Alice Network!
Janna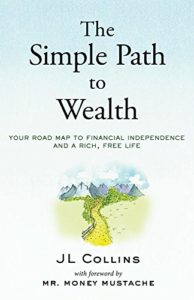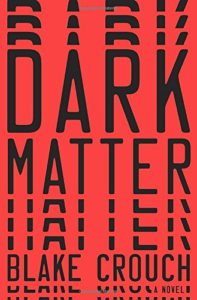 I read a lot in 2017 – 46 books to be exact. Not all of them were winners, but here are my favorites:
Dark Matter by Blake Crouch was fun and fast, and made my head spin. I stayed up late finishing this one.
The Simple Path to Wealth by JL Collins was the most influential book I read this year. An introduction to the stock market and investing, this book made me feel empowered. I've recommended it to everyone I know.
Homegoing by Yaa Gyasi was another favorite of mine. This almost feels more like a collection of short stories than a novel. Powerful stories about two half-sisters and their descendants, this book makes you think and feel in equal measure.
Joli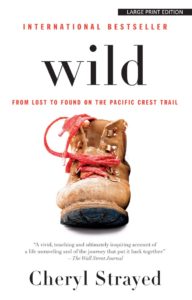 I surpassed my reading goal for the year! My goal was 30, and I read 37. Definitely shooting for 40 in 2018! Anyway, it's so hard to choose favorites. 2017 was a difficult year for me personally, so it's a year when nonfiction reads soothed my heart and soul.
My Glory Was I Had Such Friends by Amy Silverstein is a book I've been recommending everywhere I go! This beautiful, at times heartbreaking memoir is about the power of friendships and relationships in our lives, and how those relationships change when sickness is present.
Wild by Cheryl Strayed is a book I finally got to this year. Having lost my mom in 2013, this story really spoke to me. I felt a kinship with Cheryl while she was out on that trail finding herself after her mom died. So, this one has to be on my list!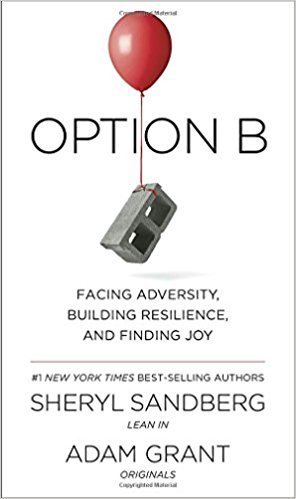 It's Okay to Laugh (Crying is Cool Too) by Nora McInerny helped me explore my own grief and see the beauty, love, and healing within it. I met Nora at a signing and she made me cry in public, which is a thing in her book. She's my grief hero, so there's no way I could write this list without including her!
Option B by Sheryl Sandberg absolutely deserves to be here. If you've ever grieved the loss of someone close to you, you'll love this book. Giving this one honorable mention.
What was your favorite book of 2017?