I have to thank story structure consultant (coolest job ever?) Leon Conrad for this great list of books about writing. Meet him at the bottom!
Whatever genre you write in – fiction, or nonfiction – you will probably have several books about writing on your shelf: standard volumes on craft by authors such as Pinker, Strunk or Warriner; reference works including dictionaries of words, quotations, rhyming and etymological dictionaries, and thesauri (Crabb's English Synonyms is particularly good); and guides for editing and proofreading such as Williams' Style, the Chicago or Oxford style manuals, and/or Butcher's Copy-editing. If you specialise, your collection might include works like Ben Bova's The Craft of Writing Science Fiction That Sells, Robert McKee's Story for screenwriters, Scott McCloud's books on comics, or Zinsser and/or Miller and Paola on nonfiction.
These books – and others like them – are great, but you will see them listed almost everywhere. In this guest post, author and story structure consultant Leon Conrad shares some lesser-known gems that he has found particularly inspirational, listed in alphabetical order based on author surname.
How to Be a Brilliant Writer by J. Alexander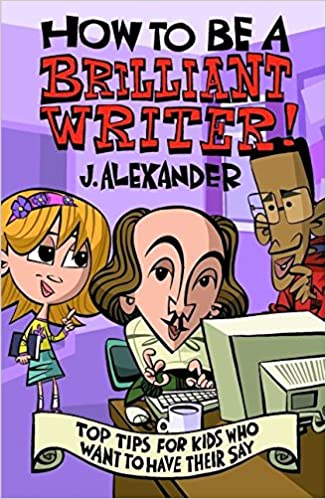 This book is an invitation to rediscover the joy of writing. As grown-up writers, we can all too often forget that we are just big kids at heart. After all, who of us does not get a bit too serious sometimes? Well, this book which focuses specifically on writing as a creative but disciplined craft is the perfect antidote. It is a book written for kids (9–12) that brings out the kid in the writer; the writer in the kid. It is energetic, inspirational, and full of ideas to spark creativity and boost confidence. In just under 100 pages, its content is impressive. You will find exercises to inspire imaginative thinking, tips from published authors, and advice on writing both fiction and nonfiction.
---
From Where You Dream by Robert Olen Butler edited by Janet Burroway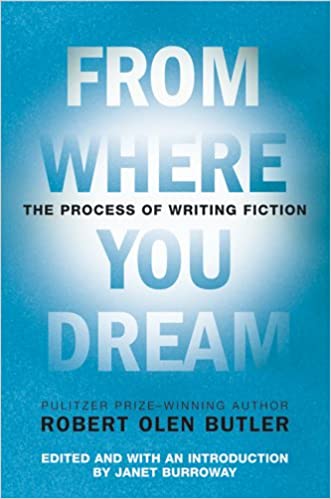 In this book, Pulitzer prize-winning author Robert Olen Butler shares his working methods. The work is divided into three parts. The first contains transcripts of lectures. The second, transcripts of one-to-one coaching sessions that are both insightful and revealing in terms of unblocking habitual patterns that get in the way of a more flowing approach to writing. The third and final part contains a selection of stories analysed, followed by an appendix in which Butler shares 'Open Arms', an extended short story demonstrating his mastery of the art and craft of writing. Practical, pragmatic, powerful, the book invites you to connect with the yearning that drives a story forward – and to do so with open arms. Very much in the tradition that oral storytellers follow in their process of working up stories, Butler guides you through a process which allows you to hone your inner vision as a writer. As a result, you start to see things in new ways, and writing becomes an exciting task of rising to the challenge of expressing this new way of seeing in words which best fit the specifics of your inner vision. It is one of the best ways of developing an individual voice and style I have ever come across. It goes deep.
Bookshop.org | Amazon | Goodreads
---
Story and Structure by Leon Conrad
Story and Structure invites you to connect with the 'heartbeat', the 'ebb and flow of story'; to feel story (as a creative force of inspiration) come to life in you. It tells the untold story of the creative force which is story, revealing it to be a much wider phenomenon than we generally take it to be. In this book, Conrad shows you how to use 6 basic symbols to chart the structure of any story you might want to tell. He outlines 18 distinct story structures, each with a distinct flow and purpose. By understanding how story structure works in greater depth through engaging with these structures, you will be able to map out individual characters' story lines far more easily and efficiently, find plot holes quicker than ever before and fix them more insightfully. In doing so, you will then unlock techniques of using surprise and suspense making it easier for you to map a sequence of plot twists through a narrative when you come to tell a story. Whatever story you want to tell – in the widest sense of the term – whether it's your business story, your life story, or a story for readers to enjoy, you will learn how to tell stories in a way that flows – telling 'with the grain of the brain'. Written in an approachable style with the general reader in mind, enhanced by 24 black and white pencil illustrations by Jason Chuang, the book is supported by a depth of thought inspired both by oral traditions of storytelling and by the work of George Spencer-Brown, author of Laws of Form. Rethink your idea of story.
---
Copia: Foundations of the Abundant Style by Erasmus of Rotterdam
Erasmus' work on style deserves to be part of any writer's library if only for its virtuosic demonstration of how a basic sentence (Erasmus varies both 'Your letter pleased me greatly' or 'Always, as long as I live, I shall remember you') can be expressed in over 150 or 200 ways respectively. The book, however, contains much more than that. In a style which is always clear and simple (but never simplistic), it shows the power of classical rhetoric. When Erasmus refers to passages of descriptive writing that have struck him with sheer pleasure and appreciation of the writer's skill, the range of subject matter is astounding: whirlwinds, storms, shipwrecks rub shoulders with games, processions, battles, joined by sacred rites and ceremonies. Living creatures such as porcupines, gnats, and bees, not to mention the phoenix also appear. The passages by classical authors are well worth searching out and are easy to find on the Internet nowadays, offering ample food for thought, inspiration, emulation, or an excuse to explore a different style or treatment. It is a great choice for writers seeking both intellectual and artistic challenges.
Scholarly edition (full text in English translation with detailed notes and illustrations):
Amazon | Goodreads
Standard edition (abridged text in English translation):
Amazon | Goodreads
---
Sing Me the Creation by Paul Matthews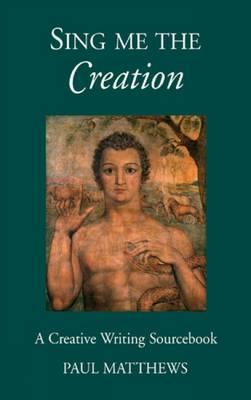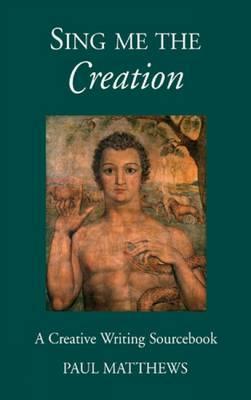 This jewel of a book has been described as 'probably the most unusual guidebook for creative writing in the world.' Honed through years of creative writing teaching, Matthews has the power to bring language to life in you. I bought a copy at a Steiner bookshop thinking it looked interesting. It sat on my writing bookshelf for six years before I picked it up when seeking inspiration and was hooked. Since then, it has become one of my top go-to books when I am stuck and need to reconnect to my writing muse. You will find much food for thought here. The style is simple, yet poetic. Turning the pages, you will come across arresting insights such as 'grammar is a mapping of the human soul', or 'the social word … is serious play'. Grounded in what Matthews describes as 'four great human virtues': beauty, good will, truth, and openness, it is a 'sourcebook of spells' that have the power to 'carry you into that place of the heart from which true language comes'.
---
Words in Place by Paul Matthews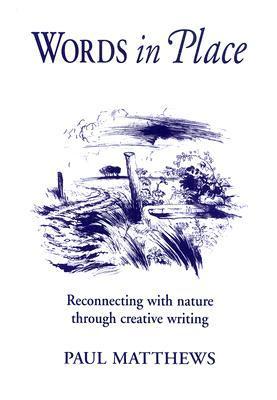 Whereas the companion book to this one by Paul Matthews (Sing Me the Creation) concentrates more on prose writing, this volume focuses more on poetry. Both contain valuable insights which complement each other. This book, in particular, opens up doors within that allow us to see the extraordinary in the ordinary and challenges us to put those moments into words. For example, early on in the book, Matthews writes, 'Whoever you are, and whether you are working alone or with companions, you will need a pen and a piece of paper. A pen is… a small machine for making marks with, I suppose; except that one morning you might catch yourself holding it poised in the air before you write. Then what would you call it?' Whether you dip in and out of the book, or whether you follow its symbolic structure which spans around nine weeks between mid spring and early summer (April to June), you will find it fosters a natural growth process in you as a writer. Its close connection to nature will make it equally appealing to both nature lovers and to city dwellers attuned to asphalt sidewalks and coffee shops who seek to feed their soul by reconnecting with nature in some way.
Bookshop.org | Amazon | Goodreads
---
Writing Picture Books by Ann Whitford Paul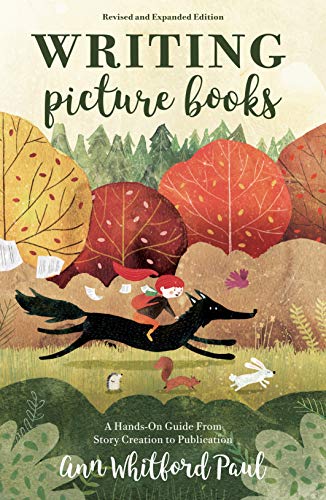 A treasure trove of information which really does deliver on its subtitle: A Hands-on Guide from Story Creation to Publication. Ostensibly aimed at picture-book writers, it has much to teach writers in other genres. The section on language, in particular, is packed with useful exercises to help you improve the quality of your writing by working specifically with sound and rhythm. The focus on picture-book writing brings the visual element to the fore. It sparks the imagination, makes you think of layout and composition in a different way. It has the potential to transform your writing almost effortlessly. The book covers the entire process of writing from conception to publication. While the revised and expanded edition (2018) contains publishing information relevant to the market at the time of publication, which will eventually be superseded, the bulk of the information contained in the book is likely to stand the test of time.
Bookshop.org | Amazon | Goodreads
---
The Art of Fiction by Ayn Rand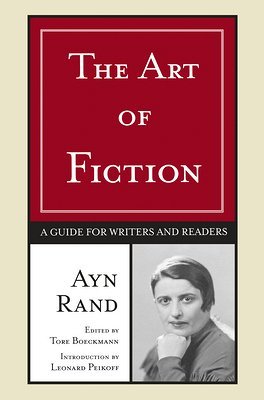 Any writer will inevitably come face to face with writer's block at some point in their writing journey. Writer's block takes many forms. For me, it often appears as a snorting bull, ready to charge. It is at times like these when I need something to help me seize that bull by the horns, face it down, vault it, leave it panting and helpless on the ground. In Ayn Rand's writing I have found the power to do that – to defeat the snorting bull, tame it completely, and get writing again. For her, 'literature is an art form which uses language as its tool'. She assembles words and wills them to issue forth to deliver her meaning as precisely and effectively as possible. The book is full of statements which will shock you first into reactive, then into active mode: 'Coincidence is always bad in writing'; 'If you want to hold your readers, give them something to wonder about'; 'concretize your abstractions'. She also has a book on writing nonfiction.
Bookshop.org | Amazon | Goodreads
---
The Art of Nonfiction by Ayn Rand
This is a particular kind of book, and not only for writers. Like its companion volume, it is, as the subtitle indicates, A guide for writers and readers. The guide book arose from a series of teaching lectures Rand gave to people who wished to write for The Objectivist magazine, which she co-edited and published. Her lecture transcripts were edited and published in this book form by Robert Mayhew. The book starts by focusing on writing articles, then moves on to writing book reviews and then to longer works. It guides you through a process: you start by sorting out your thoughts so you can articulate them clearly ('The great majority of writing problems come from approximations in one's mind.'). You end by putting technique to purpose ('You must think on your own.'). In between, Rand covers (among other things) approaches to style, the writing process, and editing. While Warriner is better on crafting an outline, Rand's advice is, for the most part, sound, and her style – whether or not you agree with her philosophy – refreshingly candid. It has the power (just as The Art of Fiction does) to goad you into action.
Bookshop.org | Amazon | Goodreads
---
The Grammar of Fantasy by Gianni Rodari (translated by Jack Zipes)
Rodari is an author well known in Italy for his journalism, short stories and award-winning children's books. His work on developing and stretching the writer's imagination deserves to be better known. This book, as the title clearly states, helps writers develop the grammar which allows them to spin fantasies. Not specifically aimed at fantasy writers – it is more general than that – it is designed to develop the arts of the imagination. Many of the exercises in this book were developed by Rodari during his years as a schoolteacher. Not only did he use them with his students, he tested them out himself, as the anecdotes and examples in the book show. The book will help you melt stone, taste clouds, walk on water … and tell great stories based on your experiences.
Bookshop.org | Amazon | Goodreads
---
Meet the Author
Leon Conrad is a story structure consultant, storyteller, writer, and tutor based in London, UK. Find out more at www.leonconrad.com.
Stay connected!
Substack: leonconrad.substack.com
Medium: @leon.conrad
Twitter: @TradTutor
Facebook: @WhyDoesStoryStory
Instagram: traditionaltutor
YouTube: LeonConrad