The following is a guest post by Rebecca W. Meet her at the bottom!
These debut novelists might not have the marketing clout of a Ruth Ware thriller, but what they lack in brand power they make up for in masterful suspense, clever plotlines, and first-class writing.
This past summer, I (after complaining to my sister that I felt like I had read everything), took a deep dive into small-press thrillers and debut authors.
My 10 Favorite 2021 Debut Thrillers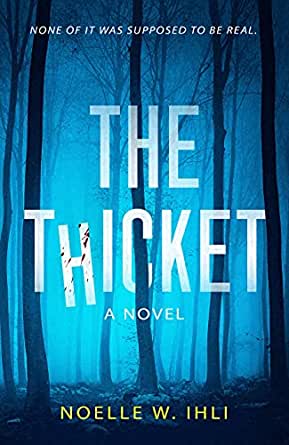 The Thicket by Noelle West Ihli
Synopsis: "Would you recognize a real scream at Halloween? That's the question haunting Norah Lewis. She heard —and ignored—her brother's last screams. Just like everyone else at the Thicket, a haunted attraction in tiny Declo, Idaho."
What You Should Know: I flew through the pages on this one so fast I probably should have been worried about papercuts. Norah (the protagonist) is my new fictional best friend, and I am STILL thinking about the serial killer in this book. Ideal for fans of Riley Sager and Lisa Jewell, The Thicket is a slow-burn with a deliciously satisfying payoff.
---
Crime Beat Girl by Geril Dreiling
Synopsis: A series of deadly shootings. An outbreak of stolen cars. When journalist Debbie Bradley returns home to St. Louis, the summer crime wave has started. And she's in the center: A witness, a reporter, a target . . .As her work gains attention, Debbie gathers enemies. Will her assignment to cover the St. Louis crime beat be her last?
What You Should Know: This book was everything I hoped it would be: we've got a well-written female protagonist, plot twists that took me completely by surprise, and tension that built with every chapter. I absolutely loved it. Do not miss this one.
---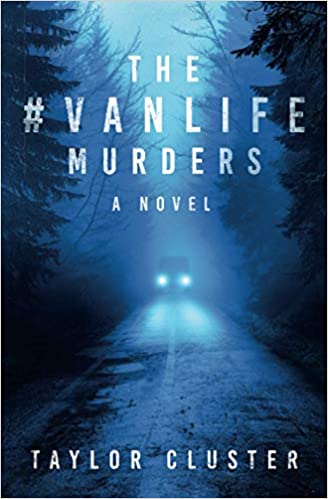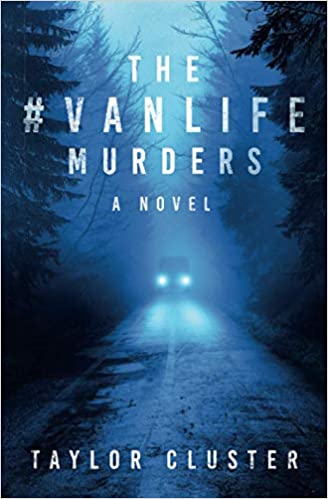 The #Vanlife Murders by Taylor Cluster
Synopsis: "After making the decision to sell everything and travel up the west coast in a converted van, it isn't long before Hailey begins to connect the dots between the suspicious disappearances of other young #vanlife women who have traveled along the same route. Hoping to break into a career as an investigative reporter, demonstrating an unbridled drive to find the culprit, Hailey's soon finds herself on a collision course with a serial killer."
What You Should Know: Even without the element of murder, this would have been a fascinating glimpse into the world of nomadic social media influencers. But throw a serial killer into the mix who targets these shiny, happy modern-day hippies? The tension was THICK, and this story was fresh and fantastic.
---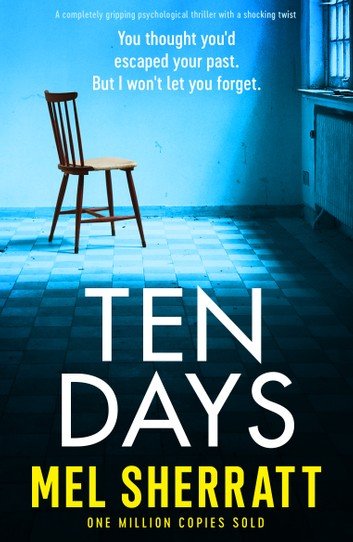 Ten Days by Mel Sherratt
Synopsis: "Day one. As my eyes adjust to the darkness, I slowly start to recognise my surroundings: the small hole in the door and a narrow window allowing only a small chink of light. The jewelry given to me by my loving husband is gone and I am wearing someone else's clothes. The room is exactly as the first woman described. And the second. And the third… It's then I know, I am the fifth woman to be taken."
What You Should Know: I devoured this book in a day. It's not the type that grabs you by the lapels: It hooks its teeth in slowly at first. But I promise: It's not one you can put down once you're reading, and the ending is FIRE.
---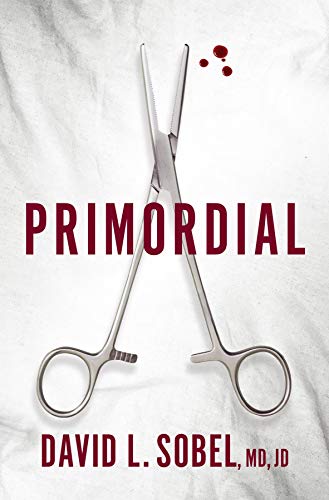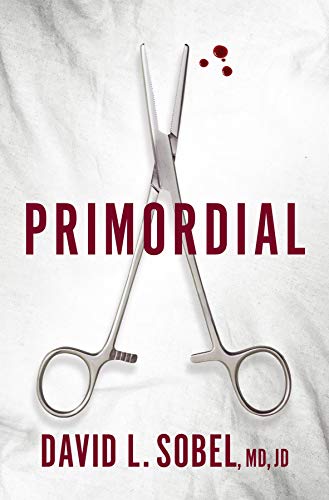 Primordial by David L. Sobel
Synopsis: "A Crichton-like thriller that centers on the plights of two scientists separated by decades and borders but united in their obsessive quests for the physical location of the soul. Jonas, a hospital attorney, begins to suspect that someone is targeting patients in his hospital. With the help of two residents, his search for answers will bring him face to face with a killer."
What You Should Know: This book successfully straddles several thriller sub-genres: legal, historical, and medical. And it's a solid winner in all of them: I could not put it down. Like a couple other novels on this list, I read tentatively at first and then voraciously when I realized I was in for a treat. If you just binge-watched "Dr. Death," this book has your number.
---
Never Tell Them by N. L. Hinkens
Synopsis: "When mysterious, single dad Ray Jenkins moves into the neighborhood, Sonia is suspicious from the outset that something is amiss. Ray's young son, Henry—traumatized from the recent loss of his mother—acts like he barely knows his father . . . Determined to get to the bottom of who her neighbor really is, Sonia snoops around in his house. The shocking clues she uncovers shake her to the core."
What You Should Know: Parts one and two of this book are suspenseful, intriguing, and perfectly creepy. But they're just the roller-coaster climb for the third half of the book, which sends you on a freefall of twists and turns that left me dizzy. Domestic thrillers like this one are what I live for.
---
To Keep Us In by Emily Searle
Synopsis: "Adjusting to life outside the cult-like commune where they were raised has been more difficult than 17-year-olds Phillip and Finn had hoped. It doesn't help that their reputation as the 'Murder Twins' precedes them, nor that they themselves can't help but wonder if the public is right, that they deserve prison – or worse – for their role in the 'Torture Ranch.'"
What You Should Know: I love myself a good cult thriller, but sometimes they fall off the deep end. Searle's book rises above. It's riveting and tightly written, and the characters are three-dimensional and extremely compelling. And the subject matter is just plain fascinating. I mean, you had me at "Torture Ranch."
---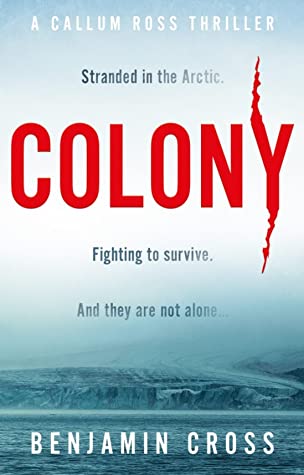 Colony by Benjamin Cross
Synopsis: "Archaeology Professor Callum Ross makes the discovery of a lifetime: a prehistoric ice mummy preserved for thousands of years by the sub-zero temperatures. Only, they didn't die of natural causes … As Callum races to unravel the mystery of the mutilated corpse, others race to sabotage the expedition. He and his team are left stranded, and they are not alone on the island. Someone, or something relentless, is stalking them."
What You Should Know: I did not expect to love this one as much as I did. But Cross (who is an archaeologist himself) drew me in from the very first page and did NOT let go until the end. It's deliciously sinister, completely fascinating, and absolutely unputdownable. Fasten your seatbelt and pick this one up.
---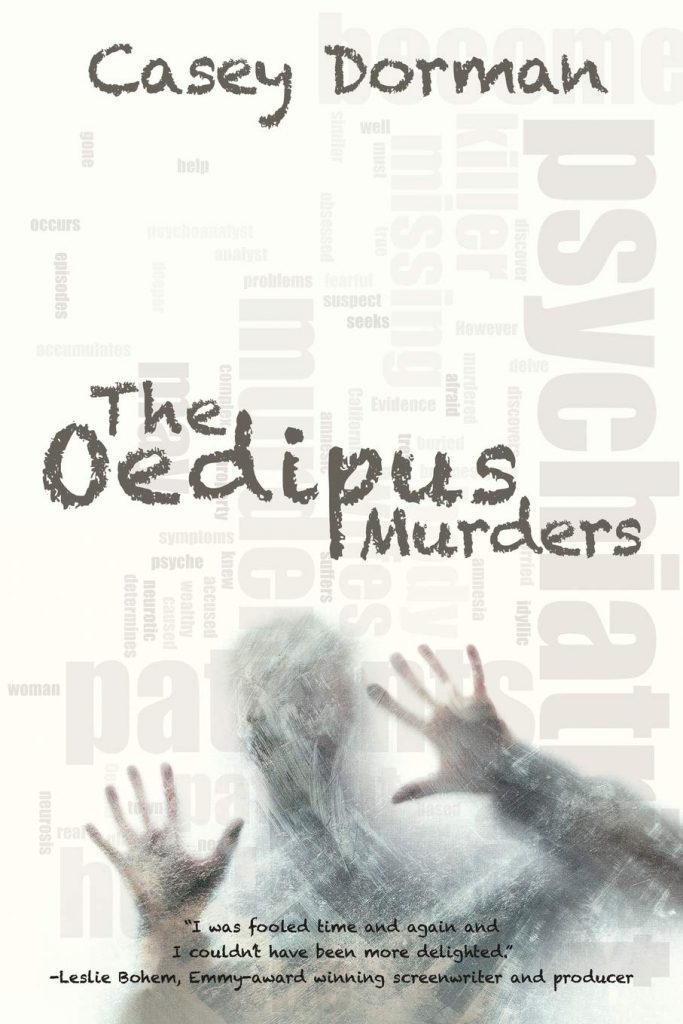 The Oedipus Murders by Casey Dorman
Synopsis: "Could the psychiatrist who is treating the husband of a missing woman be the woman's murderer? A wealthy businessman and his troubled psychiatrist, who suffers from amnesia, both become suspects in a woman's murder . . . The story has enough twists and turns that the reader, like the characters in the story, is unsure who is the real killer."
What You Should Know: This psychological thriller is deliciously tense and is one of the most original concepts I've read in a while. Greek mythology is disturbing all by itself, and the author weaves it into this modern tale masterfully.
---
Access Point by Tom Gabbay
Synopsis: When young American art student Mia Fraser is brutally murdered, steps from the London house she shares with computer genius Ula Mishkin, it leaves the socially inept scientist heartbroken. As it becomes clear that Detective Sarah Boyd is making no progress in solving the crime with traditional methods, Ula creates a software program that will reach into her dead housemate's memory in order to reveal the identity of her killer.
What You Should Know: Gillian Flynn fans, take note. This book is twisty, tightly written, and deeply suspenseful. By the time I finished reading, I felt like I'd been tied in knots (in the best way). Be aware that there's some well-handled but explicit sexual content in this one.
Happy reading!
Meet Rebecca
Rebecca is a freelance writer, mother, and true-crime lover. She'd rather be reading than doing almost anything else. She lives in Salt Lake City with her husband and two children.
---
Pin This Post