If you're a fan of twists, turns, and things that go bump in the night, you'll love these #ownvoices mysteries and thrillers that take place everywhere from a Mexican mansion in the 1950s to 1800s Korea. Whether your tastes trend toward gothic horror, supernatural monsters, or serial killers, these mysteries and thrillers are engaging to the last page. (Note: Some of these aren't technically YA books, but they all deal at least in part with the issues of identity and tradition we all struggle with as we approach adulthood. Teens and adults will both find them to be a treat.)
Mexican Gothic by Silvia Moreno-Garcia
Combining gothic horror, the glamour of 1950s Mexico, and the writing talents of Moreno-Garcia, author of Gods of Jade and Shadow, this slow-burning tale of dread is sure to make you shiver. When Noemí Taboada receives a letter from her newly wed cousin begging for help, she hightails it to High Place, the rural home of her cousin and her new husband. A sophisticated debutante, Noemí is unprepared for the horrors contained within the legacy of the family that owns High Place, and the house itself. A classic gothic tale in the unique setting of the Mexican countryside, this book has been getting immense attention online for good reason. Pick it up for a chilling tale.







The Only Good Indians by Stephen Graham Jones
Told from alternating perspectives, this book begins when four friends go on an elk hunt, killing a pregnant elk on a piece of land reserved for their tribal elders. A decade later one of the men, Lewis, is haunted by a monster that takes on the form of a woman with an elk head and is bent on revenge. As the book progresses, we hear from each of the friends about how that night has come to haunt them and the feeling of doom that hangs over them each day. Jones conjures up not just a horrific and engaging plot, but a darkly atmospheric tale of identity and tradition.









Keep This to Yourself by Tom Ryan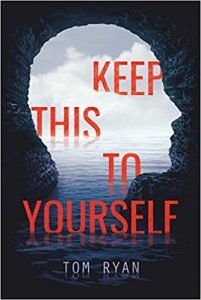 A serial killer, a seaside town, and star crossed lovers add up to a riveting mystery in this thriller from Tom Ryan. A year after the "Catalog Killer" terrorized his town and killed his best friend, Conor, Mac is trying to move on with his life. One day, a message supposedly from Conor shows up, drawing Mac back into the case and into the orbit of a stranger with whom he shares a burning attraction. Questioning what he thought he knew about Conor's death and the true nature of his feelings for his best friend, Mac goes on a quest to uncover the truth of what happened last summer.









The Silence of Bones by June Hur
In 1800s Joseon (now Korea), Seol is sixteen, orphaned, and indentured to the police bureau. She's been asked to help one of the bureau's top inspectors look into the murder of a noblewoman who police believe was killed because of her politics, all while remaining obedient to those in the hierarchy above her. Seol and the inspector develop an unlikely friendship, but when he becomes the number one suspect in the case, Seol will be on her own to find out what really happened. Can she reveal the killer before it's too late? Or will the culture of loyalty and duty around her silence her once and for all?









Category Five by Ann Dávila Cardinal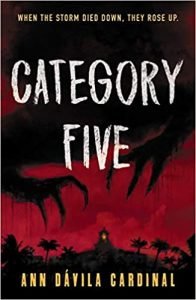 Off the coast of Puerto Rico, the island of Vieques is struggling to cope with the aftermath of Hurricane Maria. Out of the wreckage, a possibly supernatural killer emerges, murdering inhabitants of the island, who are already struggling with the threat of overdevelopment. Friends Lupe, Javier, and Marisol come together to investigate the monster and its victims in this horror story for fans of creepy creatures that leave a bloody trail of clues.










Grown by Tiffany D. Jackson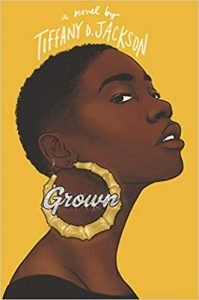 A realistic novel that combines current events and a murder mystery, Grown is a surefire hit for Jackson's many fans and those who have yet to discover her work. Enchanted Jones is an aspiring singer who is spotted one night by Korey Fields, a legendary R&B artist. Korey has the power to transform Enchanted's career, but one morning she wakes up covered in blood to the news that Korey is dead. Struggling to deal with the suspicion directed at her around his death, Enchanted has to decide whether or not to reveal the dark side to Korey not many saw in this powerful and vulnerable book.








Any other great mysteries I missed? Let me know what other genres of #ownvoices you'd like to see covered!