Reading authors from my home state of Minnesota is always fun, so when I was contacted about this book tour, I had to jump on it! I'm glad I did, because Fishing! by Sarah Stonich was a really fun read.
The Summary
Having fled the testosterone-soaked world of professional sport fishing, thirty-something RayAnne Dahl is navigating a new job as a consultant for the first all-women talk show about fishing on public television (or, as one viewer's husband puts it, "Oprah in a boat"). After the host bails, RayAnne lands in front of the camera and out of her depth at the helm of the show. Is she up for the challenge? Meanwhile, her family proves as high-maintenance as her fixer-upper house and her clingy rescue dog. Her dad, star of the one-season Big Rick's Bass Bonanza, is on his sixth wife and falling off the wagon and into RayAnne's career path; her mother, a new-age aging coach for the menopausal rich, provides endless unwanted advice; and her beloved grandmother Dot—whose advice RayAnne needs—is far away and far from well.
But as RayAnne says, "I'm a woman, I fish. Deal with it." And just when things seem to be coming together—the show is an unlikely hit; she receives the admiration of a handsome sponsor (out of bounds as he is, but definitely in the wings); ungainly house and dog are finally in hand—RayAnne's world suddenly threatens to capsize, and she's faced with a gut-wrenching situation and a heartbreaking decision.
First published in 2015 under a pseudonym, this first installment in a trilogy filled with hilarity and heartbreak unspools with the gentle wit and irresistible charm that readers of Sarah Stonich have come to expect. Fishing! eases us into unsuspected depths as it approaches the essential question . . . when should life be steered by the heart, not the rules?
The Review
Books that are serious enough but have some great comedic moments are totally up my alley, and I ended up finding just that in Fishing!.
The protagonist, RayAnne, is pretty badass, but also unsure of herself in a few key areas of her life. She doesn't feel confident in her role as the host of her show, is rather lackadaisical about her love life, and is working on her relationships with both of her parents.
I enjoyed RayAnne and a few favorites supporting characters, including RayAnne's mom Bernadette (who leads pilgrimages to spiritual destinations for menopausal women) and Cassi, RayAnne's assistant on her show, who dresses like some sort of steampunk teenager.
While I expected the book to be mostly about RayAnne's show, it really wasn't, which threw me at first. The show really plays a supporting role, and the novel is really more about her life in general. Her difficulty with romantic relationships, her somewhat strained relationships with her parents, other family matters (don't want to give away spoilers!), her sense of where "home" is, and her confidence in herself and her accomplishments are really at the center of the book.
Overall, I definitely enjoyed reading Fishing!. It made me laugh, but also had a lot of substance. I really rooted for RayAnne. I also enjoyed the fact that this book is categorized as Chick Lit, but really didn't focus too much on just the main character's love life.
I'm giving Fishing! a solid 4 stars and will definitely look to read the next two in the trilogy as they're published, as well as add a few of Stonich's other books to my TBR list.
About Sarah Stonich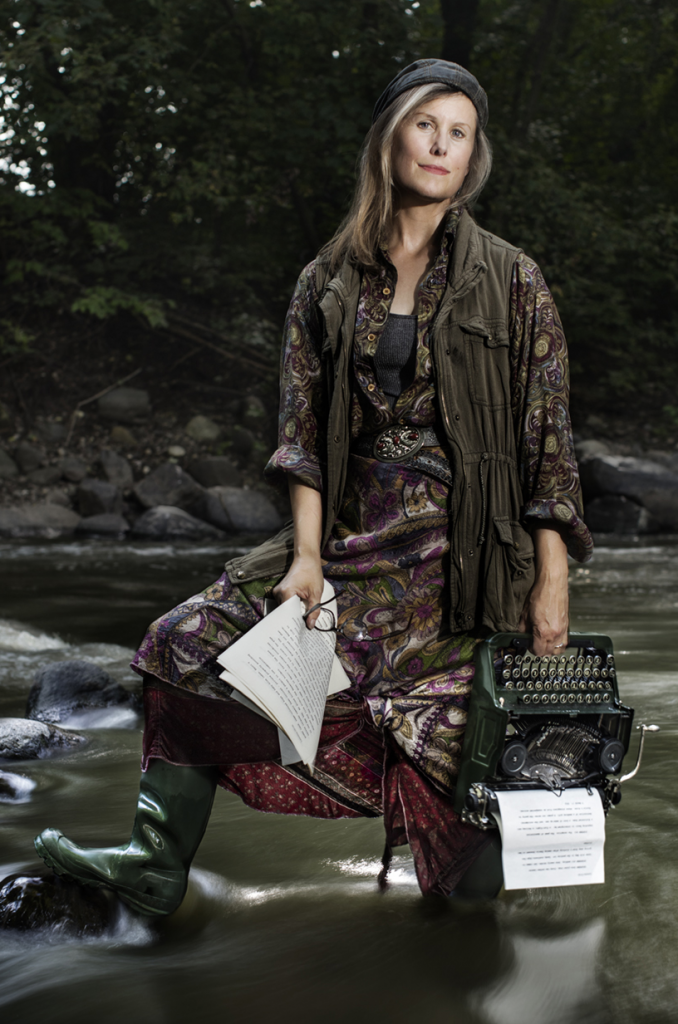 Sarah's first novel, These Granite Islands was awarded a Loft McKnight Award and was a Barnes & Noble Great New Writers pick. That novel was translated into eleven languages. Her second, The Ice Chorus, was also widely translated and won several honors. Her memoir Shelter: Off The Grid In The Mostly Magnetic North won a Northeast Minnesota Book Award.
Sarah is best known for her Northern Trilogy, beginning with Vacationland, followed by Laurentian Divide, winner of the 2019 Minnesota Book Award and the NEMBA award, as well as being a 2019 National Reading Group Month selection by National Women's Book Association. In March/April 2020, WPRI, Wisconsin Public Radio International's longest running program, Chapter A Day chose Laurentian Divide to be read on air by Jim Flemming. That novel won the Minnesota Book Award, and along with Vacationland, has been chosen as a community read in two dozen midwestern and Canadian cities including most recently in Willmar, Inver Grove Heights, Grand Forks, and Thunder Bay. She's currently researching and writing Watershed, the final volume of the Northern Trilogy.
Fishing!,the first installment of her feminist chick-lit Fishing With RayAnne trilogy published by the University of Minnesota Press in March of 2020, is to be followed by Reeling in 2021. Sarah is currently working on Leaping and hopes to see it published in 2022. Sarah is adapting the trilogy to a television series, as well as writing original screenplays.
You can follow her online at:
http://www.sarahstonich.com
Twitter: @sarahstonich
Instagram: sarahstonichwriter
Blog Tour Information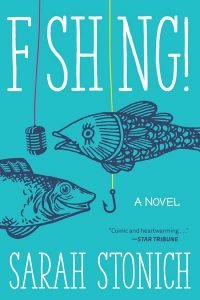 Fishing!
Women's Fiction
University of Minnesota Press
Paperback
280 pages