While we don't know what summer will be like this year, the draw of a summer reading list is still something to count on! Below, I've rounded up ten books I'll be looking forward to reading over the next few months, with everything from thrillers to light hearted beach reads. Diving into some new and engrossing books seems like a great way to take my mind off of things for a while and with this list I'm sure it will be an enjoyable summer!


Release date: May 5th
A heady summer novel that centers around college-girl Heddy Winsome and her summer job as a nanny on Martha's Vineyard. Heddy is thrust into a world of wealth and privilege when a glamorous couple hires her to come to the shore for the summer and care for their children and finds herself stuck there when her scholarship is revoked. I'm looking forward to some dramatic escapism with this book which promises dark secrets and lush settings as seen through the eyes of an outsider in the insular, summer community.







Release date: June 2nd
A book packed with Southern family stories always promises to be a good read, and when it's paired with the bold writing of Bennett (acclaimed author of The Mothers) it's definitely one to pre-order. The story follows identical twin sisters born in a small, southern town in the 1960s who run away to the bright lights of New Orleans in their teens in search of something bigger. Over the years, one sister will return home and the other will pass as white, hiding her background from everyone, including her husband. I love an immersive family epic and this promises to be just that, while also exploring complicated questions of race, sibling rivalry, and what it means to come home.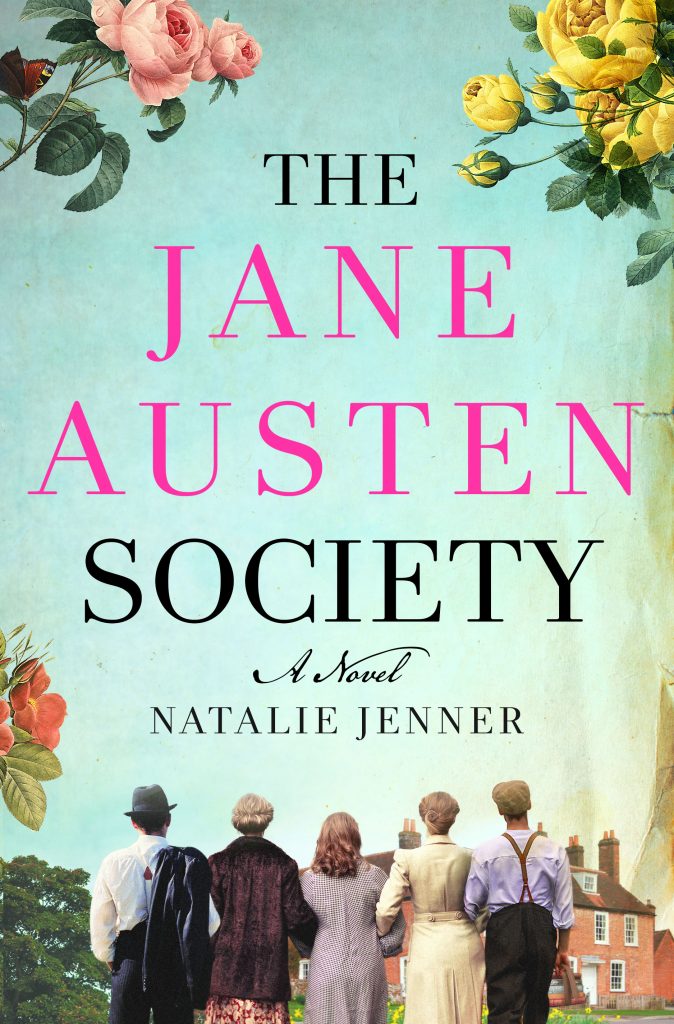 Release date: May 26th
Full disclosure: I received a free copy of this book from the publisher and will be reviewing it for LQ, but even if I hadn't I'd be excited to add it to my reading list. In post-WWII England, a group of seemingly random people come together to try and preserve Jane Austen's final home and works. As they work together, they also begin processing their own memories and traumas of the war years and building new relationships in a changed country. This will be a great "trip" to another country while still staying at home and I'm excited to learn more about the last days of one of my favorite authors.





Release date: August 11th
I'm not 100% sure that I'm ready for dystopia right now, but this book that takes place in a world where people are stuck in a polluted city feels interesting enough to draw me in to the story. Bea and her daughter Agnes are stuck in The City, a government controlled area where people stay because of their fear of The Wilderness State, a preserved area that is off limits to humans. Desperate to escape the pollution of The city, Bea volunteers herself and Agnes to be part of an experiment that moves humans into The Wilderness to see if they can live there without destroying it. The author's take on human impact on nature and what the ultimate consequences of it might be is intriguing and the book also promises an exploration of how access to wild areas shapes each of the characters and tests their relationships.



Release date: June 30th
Noemí Taboada has been drawn to High Place, a mysterious house in the Mexican Countryside, by a letter from her cousin. Leaving behind her debutante life for the house and the deserted mining town it used to oversee, Noemí soon finds that dark secrets are contained in the place she's come to visit. The mix of a mysterious setting, historical fiction, and gothic themes as well as a strong and plucky central character , makes this book one I can't wait to read.








Release date: June 16th
Like many LQers, I'm a big fan of Abbi Waxman's books, which manage to provide a fresh take on average family situations. In her newest release, Waxman tackles the mother-daughter relationship through Jessica and her daughter Emily who are on a college tour via bus, each with their own ideas of how the trip should go. The teen years feel like something that's often less explored in contemporary, adult fiction, and this road trip novel that explores the shift in families as one kid prepares to leave the nest will no doubt have Waxman's typically beautiful insights into family, secrets, and love.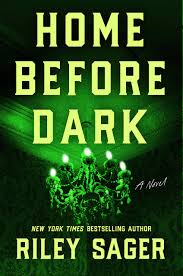 Release date: June 30th
Sometimes a chilling thriller is just the thing to read during scorching, summer days. In this twisted tale, Maggie Holt has spent her life fielding questions about Baneberry Hall, the house she and her parents occupied for just three weeks before fleeing in terror. While her father made a career of writing about the house's ghosts, Maggie has always refused to believe in them and has built a stable life for herself until her father's death puts the stately Baneberry into her possession and she returns to prep it for sale. Maggie will have to contend with both what lives in the house and what lurks outside it, including the locals who don't appreciate the notoriety her father's book brought to their town.





Release date: July 14th
As I mentioned, I love complex, family stories and this one, about three generations of women reckoning with the lives they've built, sounds particularly compelling. Simran feels judged by her mother, for her love of writing, while her mother Nandini feels that she's had to sacrifice everything in the name of creating a perfect life for her children and husband. When both women are given a chance to deviate from the path of the "perfect, Indian woman", it will divide them and take an intervention from Nandini's mother Mimi to bring them back together. I'm looking forward to reading along with three strong, female characters in this novel about family and fulfillment.




Release date: June 30th
The premise of this novel immediately drew me in: on the day they start their period, girls in Calla's world are given a colored ticket. White means they will marry and have a family, while blue means they will build a career and not have children. When Calla, despite receiving a blue ticket in the lottery, becomes pregnant, she is forced on the run and must question everything she's known about free will and control. Though this is a work of fiction, I know it will provide opportunities to think about the role of motherhood in our society, and the choices women are expected to make in terms of career, marriage, and children, which makes it a must read for me.






Release date: May 18th
Even if you can't go to the beach, every summer needs a few light hearted, vacation reads. Two writers, one of literary fiction and one of romance, are both stuck in a writing slump, and stuck in beach houses next to each other for the summer. To help them breakthrough, Augustus (lover of doom and gloom) and January (famous for writing happy endings) agree to swap genres and help each other learn the ins and outs of a new writing style. This book sounds breezy with a literary twists, and I think it will be just the thing to escape with during long, summer days.


What's on your reading list for the summer? I'd love to hear recommendations for more titles or about what types of books you tend to turn to when the weather warms up. Happy reading!


Pin This Post