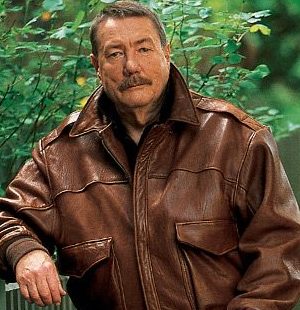 During the hot, California summer, having run through my stack of library books, I'd climb up to the top floor of our house and grab one of the Robert B. Parker paperbacks my parents had stacked underneath an end table. I can still feel the embossed letters of the author's name and the familiar picture of Parker in his leather jacket that graced each book, as I speed through them at a rate of one or so per day. As the outside temperatures ranged into the hundreds, I curled up in the AC or under a tree, devouring each new mystery that detective Spenser solved.
Before the Parker books, there were other series that I breezed through at the rate of a book per day, especially during summer break, when I could devote as much time as possible to reading and begging my parents for more library trips. I eagerly scouted the used section of the book store for another pastel Babysitters Club that I hadn't read yet or picked the volume of Sherlock Holmes' stories we'd gotten when a neighbor cleared out their house.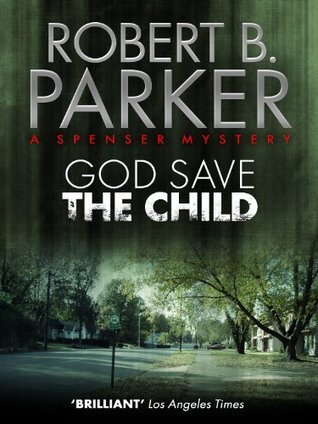 However, Parker's Spenser books were the first body of work I remember starting my summer habit of reading mysteries en masse, working my way through the books of an author, often out of order from how they were published. Parker's books were darker than most I had read at the time. The first one I picked up, God Save the Child, features a teenager who's missing and the victim of abuse. The street smart detective Spenser and the crimes he solved were a much more violent version of the usual "summer reads" picks I saw, but at the center of each one was a case that drew me in enough to race through the book and see how it was solved.
Ironically, I'm not very good with chronological series and today much prefer stand alone books rather than ones that continue onto sequels, trilogies, or even further. Unlike a series where events continue from book to book in a significant order, I've found that with mystery novels that share characters but not plot, I get to skip around to the books that most interest me. This might cause me to miss a few details, but not anything terribly significant.
As someone who has studied how we choose books for pleasure reading, I know that interest and choice increases the likelihood of finishing a book and I think, for me, not having to read each and every book contributed to my enthusiasm. I could skip over plots that didn't interest me, while still having a ready supply of what to read next.
While I'm not claiming that any of my summer choices represent the height of literature, there's something to be said for reading a book where you know where it's going. Whether your genre of choice is romance or mystery, there's a reason that certain authors can churn out multiple novels a year and still be assured of an audience. With each Parker book, I could count on some blustering from those Spenser questioned, some back alley chases, and Spenser pausing throughout the case for a Scotch and steak. Whereas a more literary choice might set up an ambiguous ending or explore the dual hero/villain nature of the main character, my tendency toward these types of mysteries means I know that by the last page the killer will be caught and all the webs untangled.
This Summer's Reads
This summer, I've been visiting the darker side of England through the adventures of detectives Bryant and May and the Peculiar Crimes Unit, as written about by Christopher Fowler. Each story takes place in London, where the detectives use their obscure catalogs of knowledge to solve often grisly and always perplexing crimes. A bit more complex than the Spenser stories I made my way through in high school, the books often involve seemingly impossible crimes that are untangled by the work of the PCU.
In the same way that a beach read is meant to give you a vacation from everyday life, these books transport me to the British world of Bryant and May, where the two of them verbally spar their way through cases, often with some detours into lesser known parts of the city. While the books, and the others I've made my way through, are certainly darker in mood and subject matter than one might expect for this time of year, at the heart of it they have the escapist nature of more light hearted books, and my reason for reading them is the same as well: to be swept up in something unputdownable, but also utterly predictable, in an attempt to take a break from the surprises and stresses of real life.