Hold on to your bookish pants, people. This book has books on the cover. Yep, this is a book about a bookish person – a librarian, to be exact.
I want to preface this review by admitting that I was wrong about this type of book. A year ago, if you had asked me if I enjoyed "girly" reads, I would have said no. Too much fluff. Within just the last 6 months or so, though, I've read multiple that have completely changed my mind. I just wasn't reading the right ones! The Overdue Life of Amy Byler by Kelly Harms is in that "right ones" category, by far.
Amy Byler is stuck, although she wouldn't tell you that if you asked her. Abandoned by her husband 3 years ago, she's been working her tail off to make a great life for her two kids. Her husband, John, was the sole breadwinner for the family, so she scrambled to land a job, then figured out how to make everything work on a librarian's salary. When John suddenly shows up back in her small town's pharmacy and wants to take the kids for the summer, Amy is faced with some tough decisions.
After some things happen (I won't give anything away because you should read this book!), Amy ends up in New York for a large part of the summer. Away from her mom and librarian duties, she gets to reacquaint herself with the woman she used to be, before responsibility ran away with her. There's some dating, a makeover, friendships, and, oh, she might (deep down) still want to be with John.
I fell in love with Amy Byler. She's a pretty relatable character, and I found myself rooting for her from the very start. I also loved multiple of the supporting characters, including Amy's ex-nun friend and Amy's hilarious daughter, Cori. The author structured this book with letters (which are actually journal entries) from Cori to her mom at the beginning of each chapter, and I loved how her perspective of her life and of her mother really add to the story.
What I don't like about a lot of girly, romantic reads is that they lack substance and are just all fluff, but Amy Byler didn't have that problem at all. There's plenty of substance about identity as a mother, friendship, and relationships to balance out any and all fluff.
Overall I thought this book was excellent and just really enjoyed every page. 5 stars.
PS – There is a sexy male librarian. You must read 😉
About The Overdue Life of Amy Byler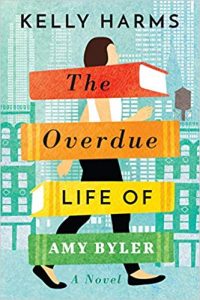 Paperback: 332 pages
Publisher: Lake Union Publishing (May 1, 2019)
Overworked and underappreciated, single mom Amy Byler needs a break. So when the guilt-ridden husband who abandoned her shows up and offers to take care of their kids for the summer, she accepts his offer and escapes rural Pennsylvania for New York City.
Usually grounded and mild mannered, Amy finally lets her hair down in the city that never sleeps. She discovers a life filled with culture, sophistication, and—with a little encouragement from her friends—a few blind dates. When one man in particular makes quick work of Amy's heart, she risks losing herself completely in the unexpected escape, and as the summer comes to an end, Amy realizes too late that she must make an impossible decision: stay in this exciting new chapter of her life, or return to the life she left behind.
But before she can choose, a crisis forces the two worlds together, and Amy must stare down a future where she could lose both sides of herself, and every dream she's ever nurtured, in the beat of a heart.
"A laugh-out-loud funny, pitch-perfect novel that will have readers rooting for this unlikely, relatable, and totally lovable heroine, The Overdue Life of Amy Byler is the ultimate escape—and will leave moms everywhere questioning whether it isn't time for a #momspringa of their own." —New York Journal of Books
"…Filled with love, self-discovery, and plot twists." —Madison Magazine
"Kelly Harms tackles modern single motherhood with flair, swoons, and the most perfect date ever written. In The Overdue Life of Amy Byler, readers will connect with the titular character's unexpected journey of freedom and self-discovery, all told with Harms's signature humor…I'm a fan for life!" —Amy E. Reichert, author of The Optimist's Guide to Letting Go and The Coincidence of Coconut Cake

Purchase Links
Amazon | Books-A-Million | Barnes & Noble
About Kelly Harms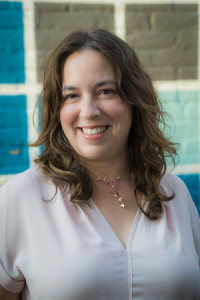 Kelly Harms is an author, a mother, and a big dreamer. She lives in Madison, Wisconsin, with her sparkling son, Griffin; her fluffy dog, Scout; and her beloved Irishman, Chris. Before this midwestern life, she lived in New York, New York, and worked with many of her author-heroes as an editor at HarperCollins and then as a literary agent. When she's not lost in a book that she's either writing or reading, you can find her on the water, in the water, or near the water. Say hello anytime at www.kellyharms.com.
Connect with Kelly
Website | Facebook | Instagram
Instagram tour:
Monday, April 29th: @booksandjil
Tuesday, April 30th: @diaryofaclosetreader
Wednesday, May 1st: @thebooksellersdaughter
Thursday, May 2nd: @theliteraryllama
Thursday, May 2nd: @hollyslittlebookreviews
Friday, May 3rd:@bookstackedblonde
Saturday, May 4th: @somekindofalibrary
Saturday, May 4th: @prose_and_palate
Sunday, May 5th: @lainetrees
Monday, May 6th: @hotcocoareads
Review tour:
Monday, April 29th: Patricia's Wisdom
Tuesday, April 30th: @dragonflyreads
Friday, May 3rd: Lori's Reading Corner – author guest post
Monday, May 6th: Literary Quicksand
Monday, May 6th: Book Fidelity
Tuesday, May 7th: The Sketchy Reader
Wednesday, May 8th: @downtogetthefictionon
Thursday, May 9th: Tar Heel Reader and @tarheelreader
Monday, May 13th: Books & Spoons
Tuesday, May 14th: bookchickdi
Wednesday, May 15th: @crystals_library
Wednesday, May 15th: Rad Babes Read and @radbabesread
Thursday, May 16th: @thats_what_she_read
Friday, May 17th: Reading Reality
Monday, May 20th: Amy's Book-et List
Tuesday, May 21st: Girl Who Reads
Wednesday, May 22nd: Run Wright
Thursday, May 23rd: Audio Killed the Bookmark and @beritaudiokilledthebookmark
Friday, May 24th: View from the Birdhouse
Tuesday, May 28th: Cheryl's Book Nook
Thursday, May 30th: Satisfaction for Insatiable Readers
Friday, May 31st: Not in Jersey
The Overdue Life of Amy Byler
Lake Union
May 1, 2019
Hardcover
332