Those looking for a gift for the wine lover in their lives, or who want more knowledge of what's in their own glass, should pick up a copy of The New Sotheby's Wine Encyclopedia from Tom Stevenson and National Geographic.
At 800 pages long, this is a tour through the world of wine, covering everything from the flavor profiles of various wine regions to the marketing process and the effects of climate on grape varieties. Packed with maps, research, and beautiful photographs, this book covers wines from the Americas to Australia, with tasting notes on varieties both commonplace and ones I've never seen before.
While the book may seem overwhelming, it can easily be used as a reference you can dip into when you pick up a new bottle, or if you're searching for something new to try. In between, you'll also expand your knowledge of the process of growing the grapes for wine, how the grapes are processed, and how current agricultural technologies are influencing the wine business today. A guide at the back displays particularly good vintages over a two page spread, allowing you to compare different years, and a well-organized micro-pedia and index help define terms in the book and provide easy reference for those wanting to dive further into a particular subject.
Though I don't claim to be a wine expert, I thoroughly enjoyed this book and recommend it to anyone wanting to learn more about wine and the wine industry. I especially liked being able to look at reviews of wineries, which can be useful for those planning a trip (when we can travel again), and seeking out more information about the wine I was drinking. In my opinion, having more knowledge of what you're drinking adds to the enjoyment and allows you to appreciate the work and care that goes into making each bottle.
About The New Sotheby's Wine Encyclopedia
• Hardcover: 800 pages
• Publisher: National Geographic (October 27, 2020)
This essential reference for oenophiles — long used as the go-to text for the prestigious Master Sommelier examination — is the most comprehensive guide to the world of wine, featuring authoritative information on the history, culture, geography, and taste of vintages around the globe.
Fully updated and revised for the first time since 2011, this new 800-page edition of Sotheby's Wine Encyclopedia reflects the most recent trends in the dynamic world of wine, written by experts around the globe. Beautifully illustrated with more than 400 images and 100 brand-new National Geographic maps, this definitive guide is arranged geographically to highlight the regions and climates that produce the best vintages. From the countries of Southeast Europe to the Eastern Mediterranean, each page is packed with information on flavor notes, vineyard profiles, tasting room guides, grape know-how, and special information on unique varietals. The book also features top wines organized by maker and year; a troubleshooter's guide to potential wine faults; a taste chart to help identify flavors; up-and-coming producers; unusual wines, food pairings, and more. You'll find time lines depicting the chronology of wine from 500 million B.C., expert sommelier tips, and thousands of recommendations for the latest and greatest reds, whites, and rosés. The most up-to-date and comprehensive wine reference in the world, this stunning book is an oenophile's dream–and a must-have for anyone looking to become an expert in wine.
Purchase Links
About Tom Stevenson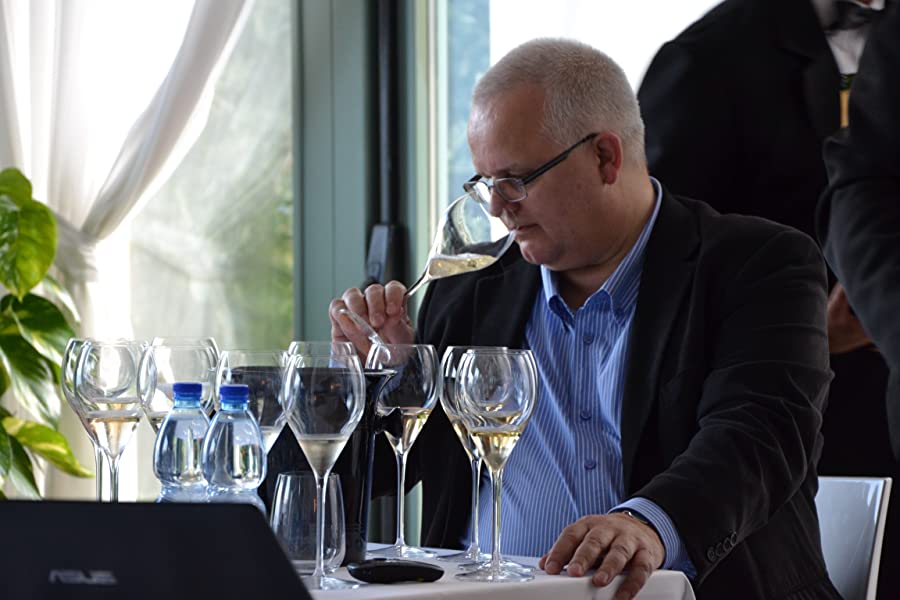 Tom Stevenson has been writing about wine for more than 40 years. He has won 34 literary awards, including Wine Writer of the Year three times and The Wine Literary Award, and America's only lifetime achievement award for wine writers. In 1998, he was the first person to publish a 17th century document proving that the English invented sparkling Champagne six years before Dom Pérignon set foot in Hautvillers. This ensured his Christie's World Encyclopedia of Champagne & Sparkling Wine also made history as the only wine book to warrant a leader in any UK national newspaper (The Guardian, 14 October 1998). In 2011 he was inducted into the New York Wine Media Guild's Hall of Fame. He has written 28 books, the most important of which have been published internationally by more than 50 publishers and translated into over 25 languages. Additionally, he conceived and was the contributing editor of Wine Report. His Sotheby's Wine Encyclopedia (now The New Sotheby's Wine Encyclopedia) has sold over 700,000 copies worldwide. Stevenson has judged major wine competitions in France, Germany, Greece, Australia, and the United States, and has been the chair and founder of The Champagne & Sparkling Wine World Championship (CSWWC) since 2014. Visit Tom's CSWWC website at www.champagnesparklingwwc.co.uk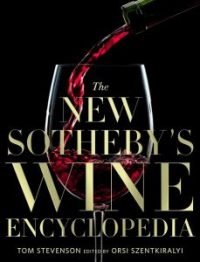 The New Sotheby's Wine Encyclopedia
Nonfiction
National Geographic
October 27, 2020
Hardcover
800 pages