While I like to keep my "work books" (as a school librarian) and my "home books" (aka those written for adults) generally separate, I've found myself reading and enjoying several middle grade novels lately. If you're looking for a whimsical read to remind you of your (hopefully not too awkward) middle school years or a recommendation for the middle grade kid in your life. These aren't full reviews, so I'm calling them "lightening" reviews of four books, all of which capture that spectacularly weird "in-between" time of the middle school years.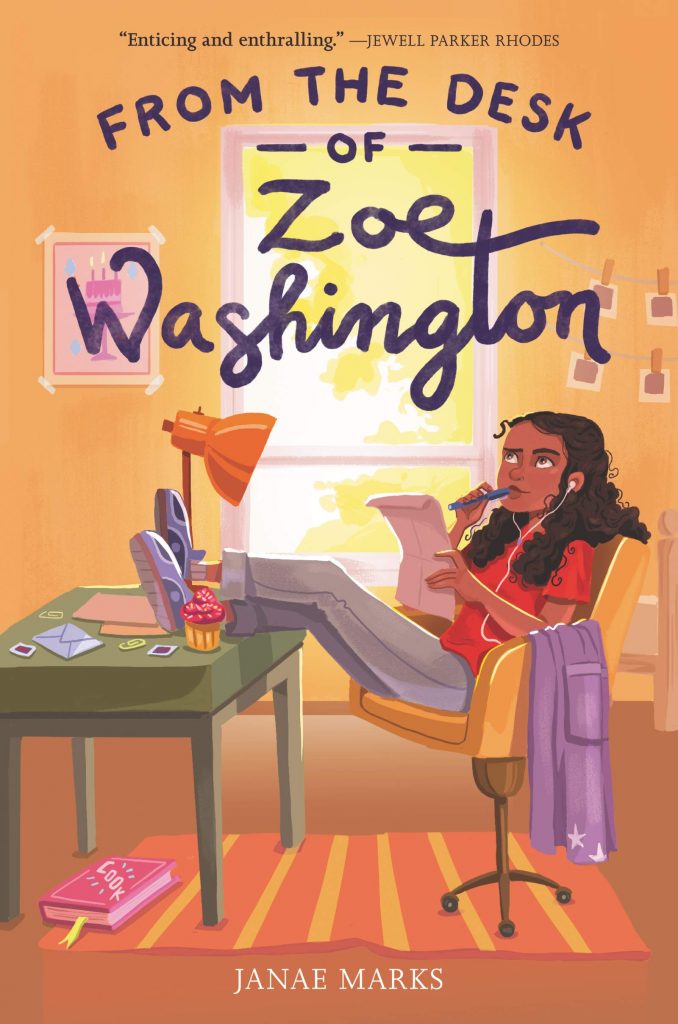 From the Desk of Zoe Washington by Janae Marks
Newly twelve years old with a caring family and a dream of TV baking stardom, Zoe is shocked when a birthday letter arrives from the father she's never met. What's more, her father Marcus is not only in prison for a terrible crime but tells Zoe he is innocent, and that he needs her help proving it. Zoe has to tackle this correspondence while also trying to complete her baking internship, talk her parents into letting her audition for the show Kids Bake Challenge, and figure out who in her life is telling the truth. I loved the sensitive way this book dealt with having a parent incarcerated and how it addresses issues within the legal system in a middle school appropriate way. Zoe's supportive family and baking dreams give warmth to her character as she struggles with some all too real issues around trust and family secrets. 



Nessie Quest by Melissa Savage
Adalaide Ru Fitzhugh (or Ada Ru to everyone around her) just knows that this will be the year her parents finally announce a summer trip to Disney World. But instead of packing their bags for the Magic Kingdom, Ada Ru finds that her family is set to take up residence in Scotland, right beside the home of the fabled Loch Ness monster. Full of the kind of sassy thoughts and heartfelt emotional swings that took me right back to being in middle school, the book comes to life as Ada Ru begins to interact with the colorful characters of her temporary home. With the help of her friend "Ham and Beans" and his Nessie Quest boat, Ava Ru is in for an adventurous summer that recaptures what adventure felt like as a kid. 


Greystone Secrets: The Strangers by Margaret Peterson Haddix
Before I ever read The Giver or Scythe, Margaret Peterson Haddix's books were my first entry into the dystopian genre. I was thrilled to see that she's still starting new stories, like this first in a series mystery that centers around siblings who find themselves reexamining everything they thought they knew about their mom when she disappears. I love a not-too-scary mystery and middle grade books usually fit the bill. Siblings Chess, Emma, and Finn come across the report of three kidnapped kids: who happen to match them pretty exactly. This book not only kept the surprises coming, but also employs the alternating character narration, which is one of my favorite literary devices right now!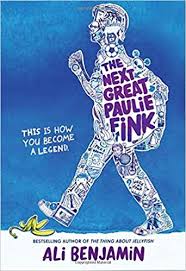 The Great Paulie Fink by Ali Benjamin
Middle school is such a weird time of self-discovery and starting to figure out who you are, and it's even weirder if you're Caitlyn Breen, stuck at a rural school where the kids study dead philosophers and chase around goats. Besides the quirky school setting (which I always love), the book centers around the legend of Paulie Fink: class clown and evil prankster who managed to make quite the impression before up and disappearing. I liked both the characters of this book, who are well-drawn and realistic, and the hilarious way in which the students of the Mitchell School go about selecting their new legend, reality show style. As someone who works with middle schoolers everyday, I'm always blown away by their creative and hilarious schemes, and this book was like getting to look behind the scenes of the best parts of that and get a glimpse into one kid's own path of self-determination.

Are you a middle grade reader, even as an adult? Chime in with some of your favorite newer titles or tell us about a childhood read you'd like to revisit!